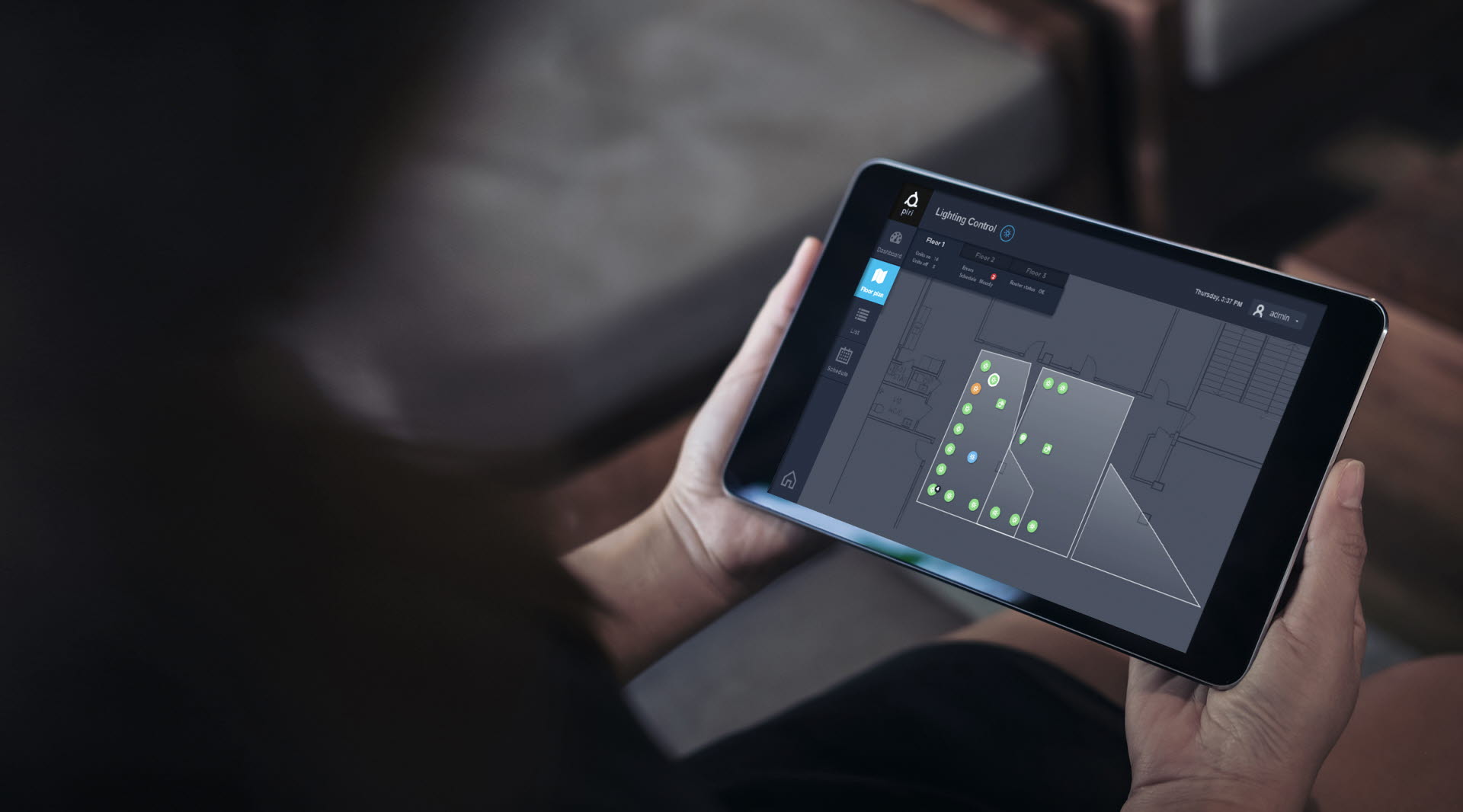 Home

/

Controls and connectivity
Controlling light, or light, sound and media
We offer complete lighting systems including advanced control solutions adapted to each customers needs. If a controlsystem to dimm and control lighting is needed we can help to specify the best solution through our ecosystem of partners for example based on Dali, Bluetooth or other protocols.
If light should be integrated with sound and media screens we offer our own leading multisensory system Piri which controls lighting scenarios, sound streams and digital media promotions for each individual store as well as for a complete chain of stores from one location. The Marketing Managers best friend! 
Piri – a leading system for multisensory experiences
Today one of the challenges for brands is to create and maintain a brand image and experience in their different locations around the world. It is important to create the same feeling and experience independent of where you enter a store. With a system that controls light, sound and media, a unified consumer experience may be created with light scenarios, brand supporting sound streams and films and photos running on media screens in the store.  
By using ITAB Piri, light points may be grouped and light levels may be varied or even pulsed throughout a store at the same time as multiple sound streams and multiple photos and/or promotion movies may be used to create the ultimate experience.  
All content may be controlled from one location using Piri Enterprise cloud solution and surveilled by using Piri Portal service which will help keep control of the system working properly in all stores and predict maintenance when needed to make sure the consumer experience is held intact.  
Listen to world famous sound expert Julian Treasure as he elaborates on the advantages of speaking to all senses in a store environment.  
Consistent brand experience with Piri
Today one of the challenges for retailers is to transform the brand experience into physical reality and keep it that way. More and more brands seek to attract all senses using not only visual techniques but also developing a specific smell and/or sound for the brand. Visual merchandisers and Marketing Managers then struggle with the challenge to maintain the experience and the feeling. By controlling each store from one central location using the Piri system a consistent brand experience may be maintained.
Lowered operational costs through Piri daylight and presence detection
By using the Piri sensors for daylight harvesting and presence detection a consistent brand experience can be obtained at the same time as energy costs are lowered during daylight and when no visitors are in the store. If the modern retail world would use daylight harvesting in stores a substantial reduction in CO2 emissions could be achieved.
Speaking to all senses for an increased conversion
Over the years, a number of research projects have proven that a store concept that speaks to all senses may lead to both increased dwell time as well as increased conversion to sales.