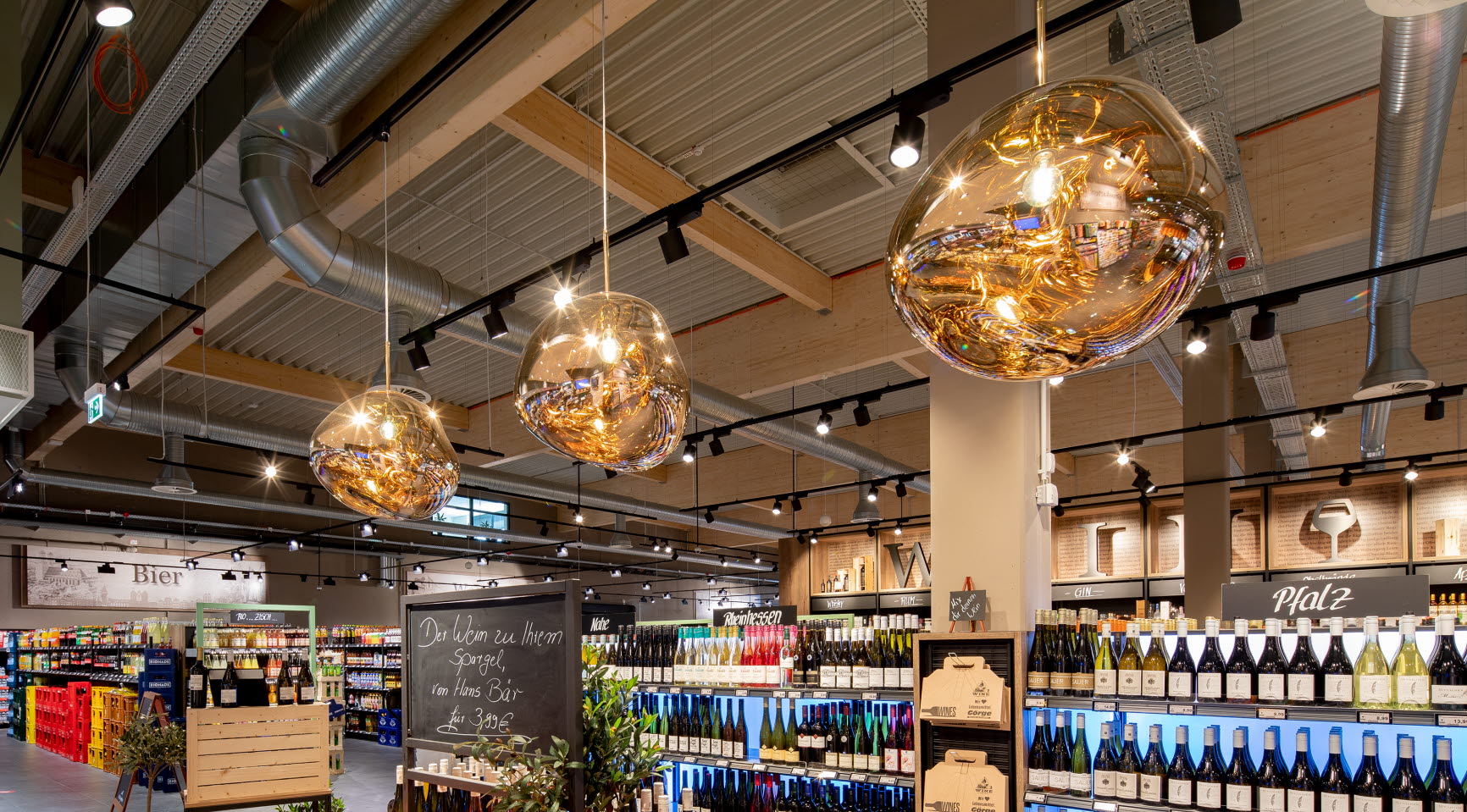 Decorative lighting – setting the scene
Decorative lighting for professional retail use is an important part of the mood creation and the brand experience the retailer wants to achieve. Decorative lighting may be used as solitaires to strengthen the brand image using the colour palette of the brand or to create a feeling/mood which is relevant and connected with the brand. Designing the fixtures to match with the rest of the store interior is of high importance. 
Decorative lighting in any shape
Decorative fixtures may also be used to highlight specific areas of a shop and signal for example a home feeling for textiles or an alert feeling for a sports department. The right shape of the luminaire combined with the right colour temperature and light output creates the right mood.
We know that almost every project requires its own decorative luminaires, often in small volumes just to add that little extra touch to the concept. That's why we have chosen a network of partners to work with in order to pick the right design in a flexible way.  
We can also make bespoke luminaires for your project in the size you want. Our interior architects work very close with you and our lighting designers in order to reach the right result. We call it Solution Design! 
Adding that little extra
When Dixons were looking to design their new consumer electronics department concept, it was important to improve the visual impact of the department. Dixons asked ITAB to design a solution that could not only supplement the ambient lighting level but also highlight and delineate the displays.
Increased consumer experience
By creating a ring pendant luminaire in four different diameters, we created a halo effect over the monitors and a new look and feel to this area of the concept. An eye-catching and striking installation was created through a holistic approach