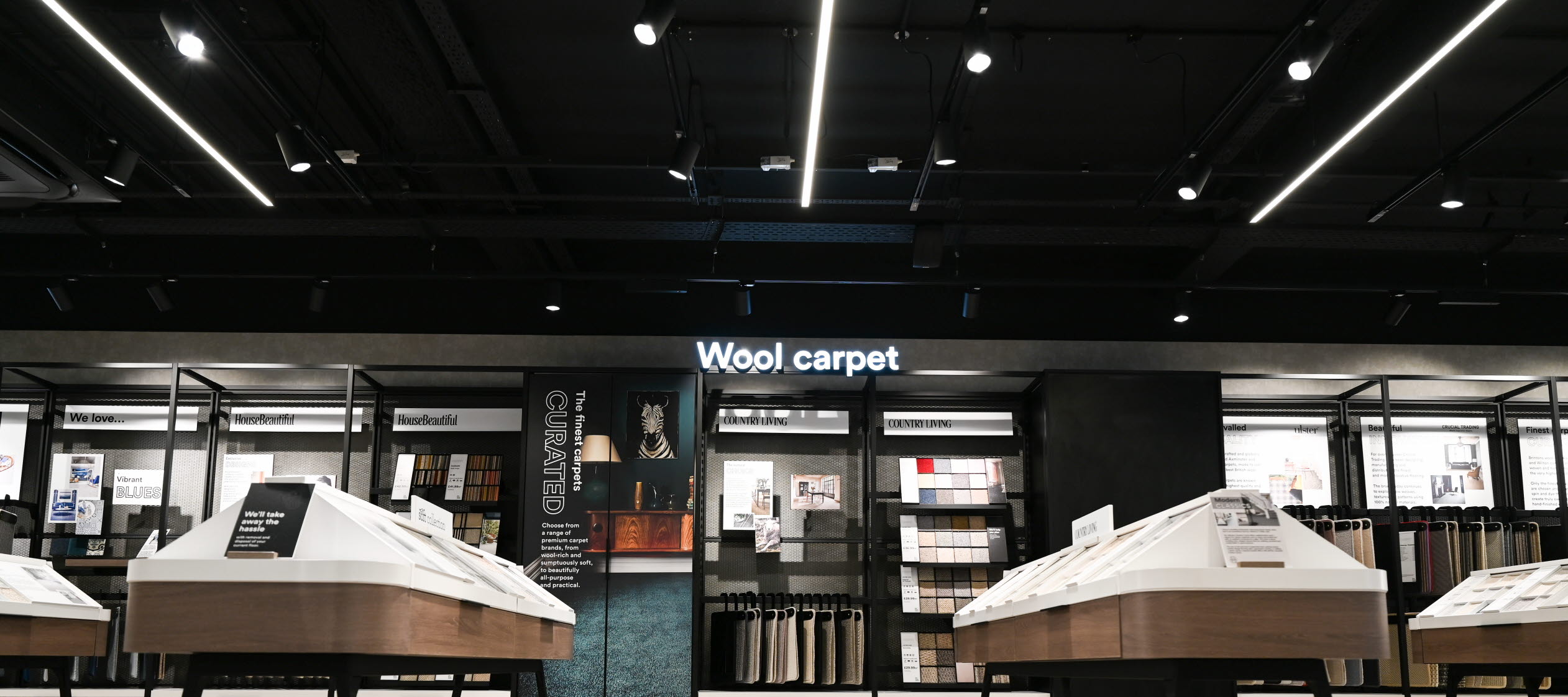 Linear lighting – general illumination in lines
Linear lighting comes in many forms: cost- and energy-efficient products forming part of a ceiling system often used in grocery and DIY stores, all the way up to more designed and minimalistic fixtures for offices, lounge, corridors and reception areas. They all have one common feature; the light is distributed from a linear fixture and may be built in long straight lines. They may be suspended, recessed or even surface- or track-mounted. ITAB offers linear fixtures both for functional ceilings as well as fixtures for trunking systems or for use as solitary lines.
Functional ceiling, trunking system or stand alone?
At ITAB we offer linear lighting as part of our own complete, functional ceiling system or as part of our linear trunking system, Spline, or even as solitary units or lines. This gives us total freedom to adapt linear lighting to almost any retail space based on cost-efficient installation and low energy costs. We offer solutions for shops with a need for hidden lighting as well as for shops where the lighting can be a designed item forming part of the brand experience. We base our advice and solution design on your need for flexibility, the merchandise that needs to be exposed, energy consumption and consumer experience. Many of our linear lights may even be controlled together with sound and digital media in the store, using the unique Piri system which allows you to adjust light, sound and media, according to the time of day, week, or month. You can choose our downlights with integrated Piri radio module and Piri external wireless sensor control to create a true multisensory experience and save energy costs with daylight and presence detection. Many of our linear solutions may also be controlled with DALI.
A customised linear design story
When Polestar launched their first electric vehicles, and a completely new brand on the competitive automotive market, the consumer experience was key. A number of flagship Polestar spaces were launched around the world with focus on the fantastic new cars. ITAB was chosen as complete partner to Polestar for the interior as well as for the lighting.
Increased consumer experience
The right light is essential to reveal the shape of a car, both in the space and from outside. ITAB designed large skylights to create the feeling of daylight around the car, even inside. This was combined with flexible exposure lighting and a specially developed version of ITAB Link foiled in golden metal to express the premium quality of the Polestar brand. The use of the linear solitaire Link gives a minimalistic feeling to the space with strict lines to illustrate a modern technology and brand.