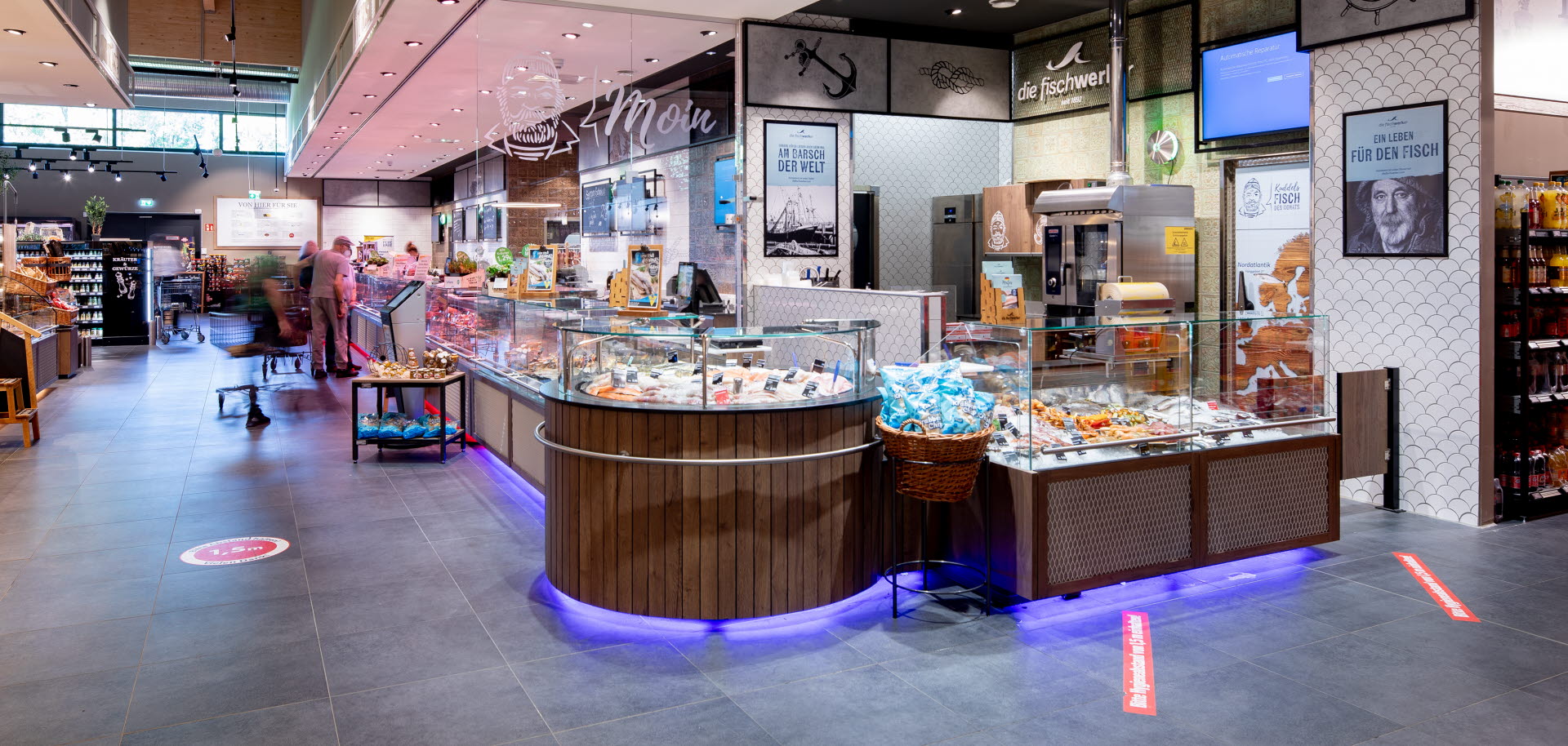 Home

/

Shelf and cove lighting/Led strips
Shelf and Cove lighting, LED strips
The illumination of shelves, coves, edges and counters may be the detail that really makes a difference in a physical space. Used correctly with the right colour temperature and colour rendering, it adds visibility to the merchandise and strengthens the design of shop fittings, counters, furniture and more. It helps the consumer to navigate to the right products. It may also be used as pure decoration in a reception or in a restaurant, to create the right mood and atmosphere.
Adding both function and mood
We offer a comprehensive range of shelf lighting systems that may be combined in long lines with easy fast connectors. The right mood may be created with different colour temperatures, on/off or dimmable versions. Our led strips are carefully selected from partners to secure long lifetime and a consistent light appearance throughout product life. The strips may be controlled and dimmed. LED strips with RGB colour control are also part of our range and can add that extra touch to the retail design, making it possible to adjust according to the occasion, time of day, day of the week or even on the fly. Our shelf lighting and led strips are available in a wide range of lumen outputs and colour temperatures suitable for each project. If needed, we can also source alternative products based on project specification through our network of partners.
Mood lighting
When our German team were asked to help a well-known German restaurant chain Peter Pane with their concept, the main focus was to establish a warm and friendly atmosphere with a twist of 'home' cosiness to it. Decorative pendants with warm colour temperature were mixed with functional spotlights adding exposure to carefully selected details on the walls. Ceiling lights were also used to create a room feeling and highlight the rustic wooden materials. Extra detail was introduced by using linear LED strips along the walls, adding an up-light wall washer effect. The light may also be controlled to set scenes using colour temperature, dimming etc.
Increased consumer experience
Using a combination of decorative pendants, well designed functional spotlights and LED strips which may all be controlled in scenes is a very important part of the brand experience of Peter Pane., a place for people who want to relax and enjoy good food with friends.
Reduced operational cost
Using LEDs and controls means much lower operational costs and makes it possible to justify a complete light experience.
Our Shelf and cove lighting/Led strips