Small flexible spotlight with integrated driver: Jet Micro
Pure and minimalistic/clean design in a small size

Four different beam angles for the light distribution

Incorporated electronic control gear

Highly efficient 'chip on board' LED light source

Available in white, black and grey.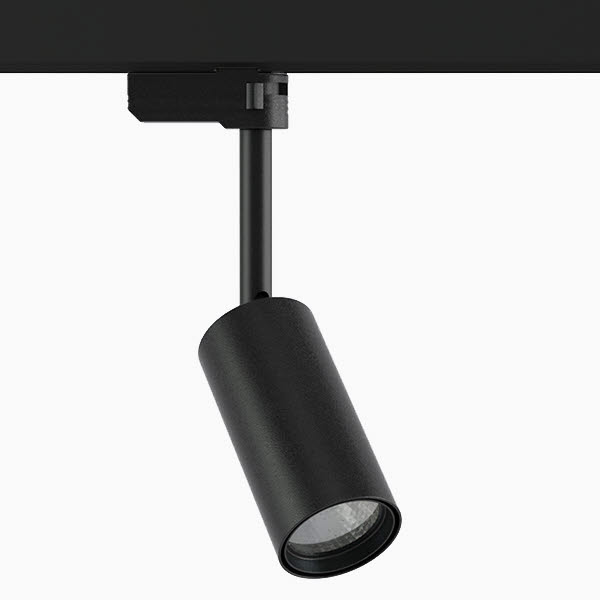 Small track-based spotlight incorporating electronic control gear and 'chip on board' LED technology light source. High-quality reflectors with four different beam angles. Lamp housing of die-cast aluminium for optimal cooling, long life and low weight. Black front ring. 
Track-based spotlight for indoor applications.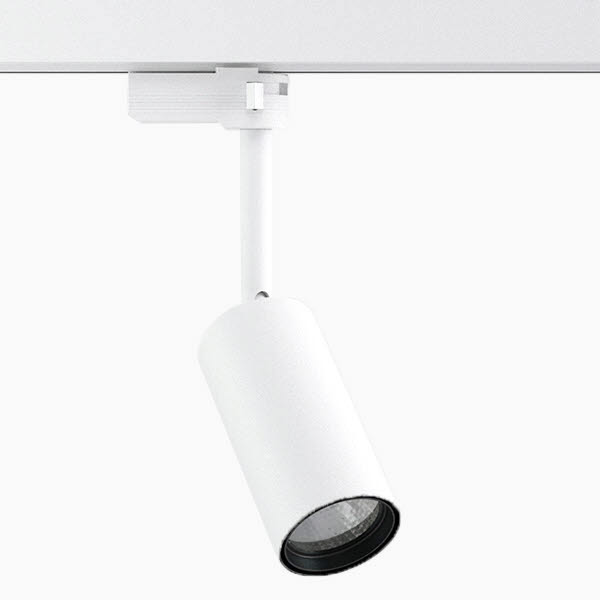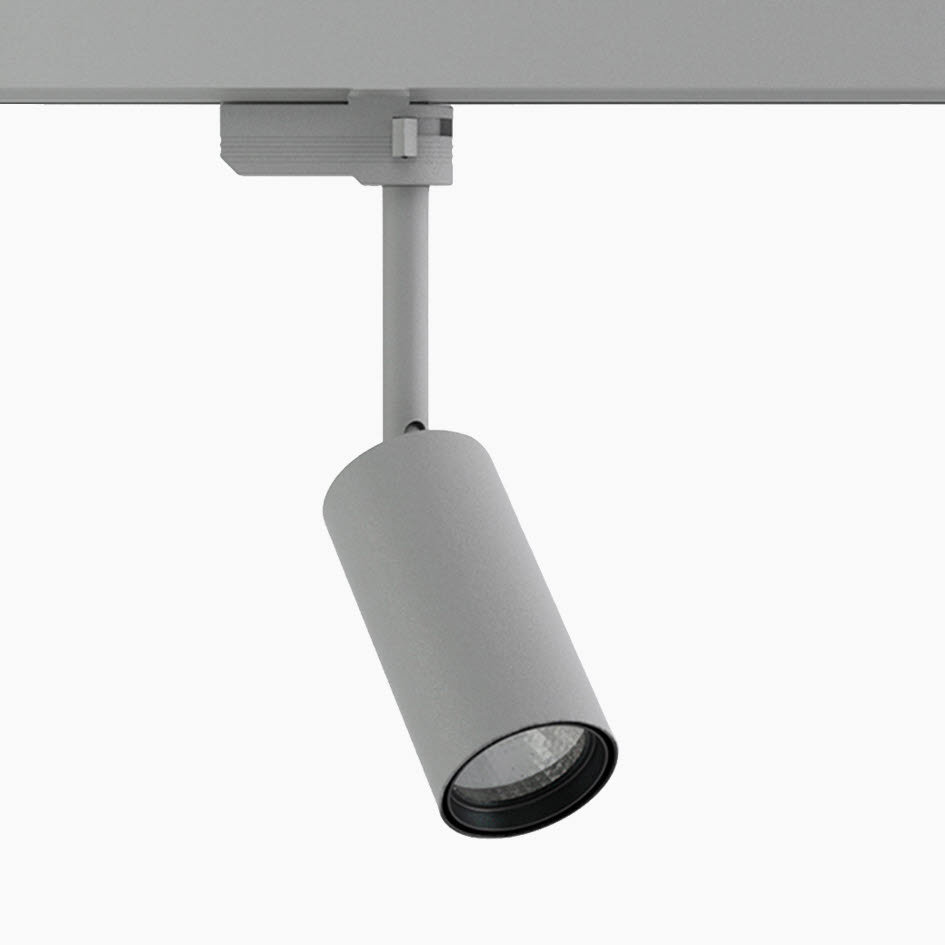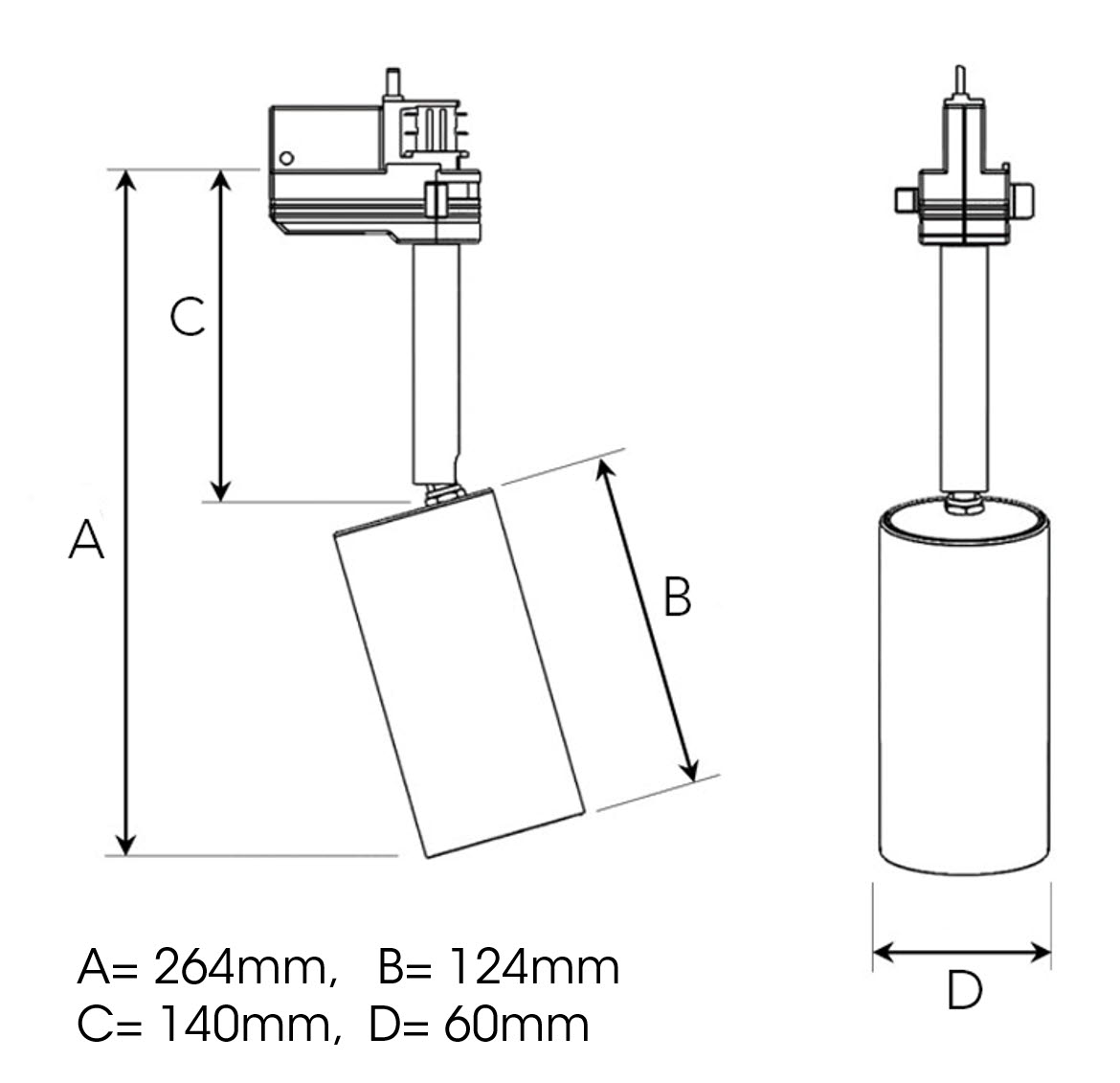 Technical specification
| Product Code | Colour | Control | CRI & light colour | Delivered lumen output (lm) | Light distribution | Product Name | System power (W) | |
| --- | --- | --- | --- | --- | --- | --- | --- | --- |
| 310-503-30 | Grey | On/off | 930 (BBBL) | 1150 | Wide flood | Jet Micro 1200, 930 (BBBL), Wide Flood, Grey | 15 | PDF |
| 310-503-20 | Black | On/off | 930 (BBBL) | 1150 | Wide flood | Jet Micro 1200, 930 (BBBL), Wide Flood, Black | 15 | PDF |
| 310-503-10 | White | On/off | 930 (BBBL) | 1150 | Wide flood | Jet Micro 1200, 930 (BBBL), Wide Flood, White | 15 | PDF |
| 310-500-30 | Grey | On/off | 930 (BBBL) | 1150 | Spot | Jet Micro 1200, 930 (BBBL), Spot, Grey | 15 | PDF |
| 310-500-20 | Black | On/off | 930 (BBBL) | 1150 | Spot | Jet Micro 1200, 930 (BBBL), Spot, Black | 15 | PDF |
| 310-500-10 | White | On/off | 930 (BBBL) | 1150 | Spot | Jet Micro 1200, 930 (BBBL), Spot, White | 15 | PDF |
| 310-501-30 | Grey | On/off | 930 (BBBL) | 1150 | Medium | Jet Micro 1200, 930 (BBBL), Medium, Grey | 15 | PDF |
| 310-501-20 | Black | On/off | 930 (BBBL) | 1150 | Medium | Jet Micro 1200, 930 (BBBL), Medium, Black | 15 | PDF |
| 310-501-10 | White | On/off | 930 (BBBL) | 1150 | Medium | Jet Micro 1200, 930 (BBBL), Medium, White | 15 | PDF |
| 310-502-30 | Grey | On/off | 930 (BBBL) | 1150 | Flood | Jet Micro 1200, 930 (BBBL), Flood, Grey | 15 | PDF |
| 310-502-20 | Black | On/off | 930 (BBBL) | 1150 | Flood | Jet Micro 1200, 930 (BBBL), Flood, Black | 15 | PDF |
| 310-502-10 | White | On/off | 930 (BBBL) | 1150 | Flood | Jet Micro 1200, 930 (BBBL), Flood, White | 15 | PDF |
Related products