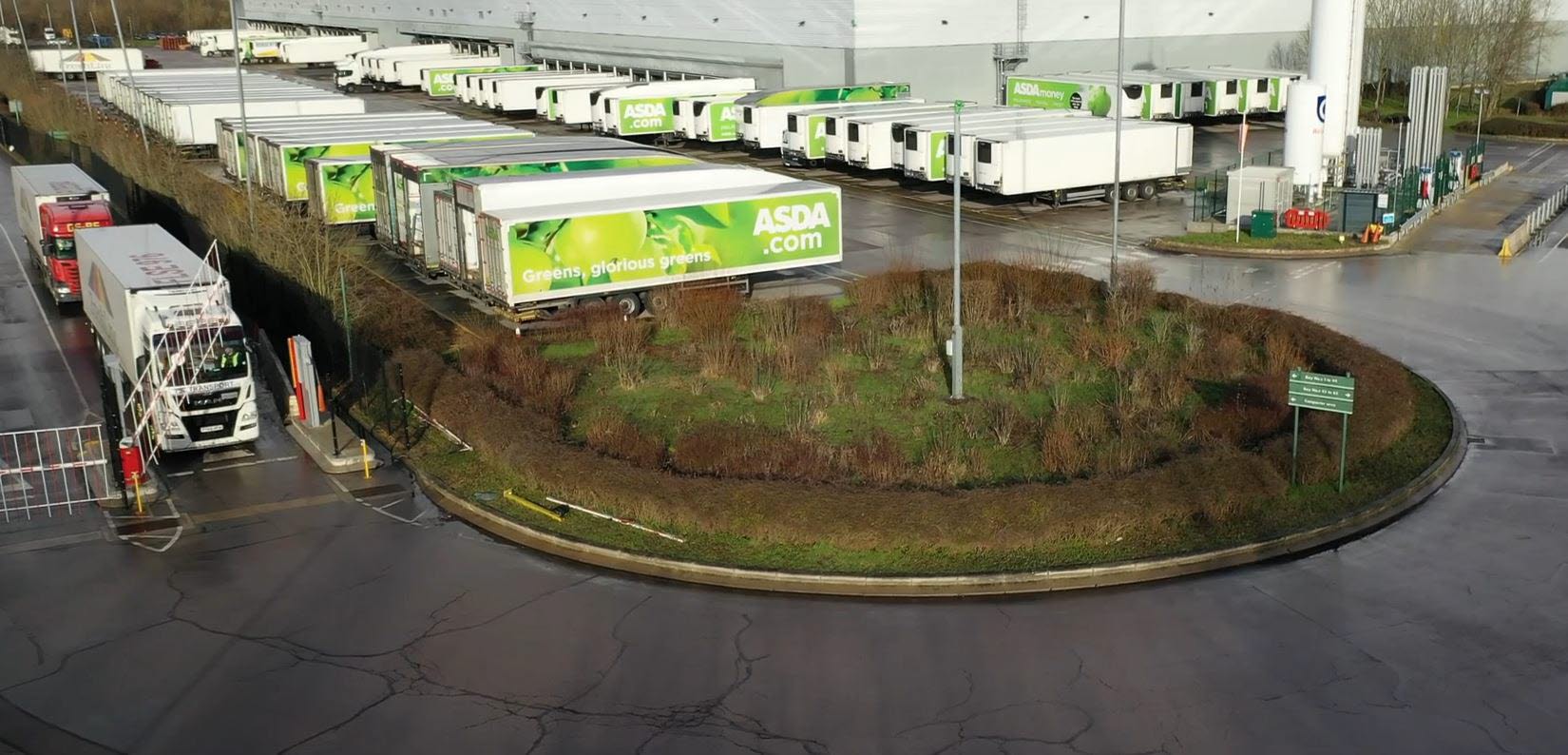 Automated gatehouse system for ASDA
ITAB is proud to support one of the UK's leading grocery retailers, ASDA, in leveraging technology to enhance traffic flow and operational efficiency.
ITAB has implemented an automated on-site booking and log-in/log-out system that effectively manages the end-to-end flow of vehicles, drivers, and cargo.
OnRed platform enhances security & site management
The Automated Gatehouse has facilitated a seamless traffic flow, improved security, and efficient site management. The OnRed platform offers a fully integrated portal that grants access to comprehensive analyses of all depot deliveries and controlled entry to each site. This results in an average annual saving of €100k per site, with zero 'near misses.'
Elevated Health & Safety
This solution provides enhanced visibility to management regarding all vehicle movements, offering real-time digital audit trails of on-site personnel. Improved safety compliance is achieved through the multi-lingual interface, clear visual map routes, and random search security mode functionality.
Improved operational efficiency
The automated entrance and exit functions reduce driver wait times, enabling scheduled deliveries and decreasing overall operational hours. These process enhancements drive operational efficiencies, lower costs, and boost driver satisfaction.
For a grocery store, timely deliveries are essential to ensure that shelves are well-stocked and consumers have access to fresh produce. This efficiency is especially important during peak hours when deliveries can be frequent and need to be executed quickly.
Enhanced user experience and process
Intercom integration has been implemented, reducing the need for human intervention. This is complemented by a warehouse management system, allowing ASDA to deploy a scalable solution across numerous sites.
Through OnRed, ASDA has adopted a cloud-based platform that offers remote access and monitoring, providing a unified nationwide view. Its approach encourages collaborative efforts with retailers' in-house teams and is designed to support various suppliers, services, and languages, making it well-suited for a range of retail settings.