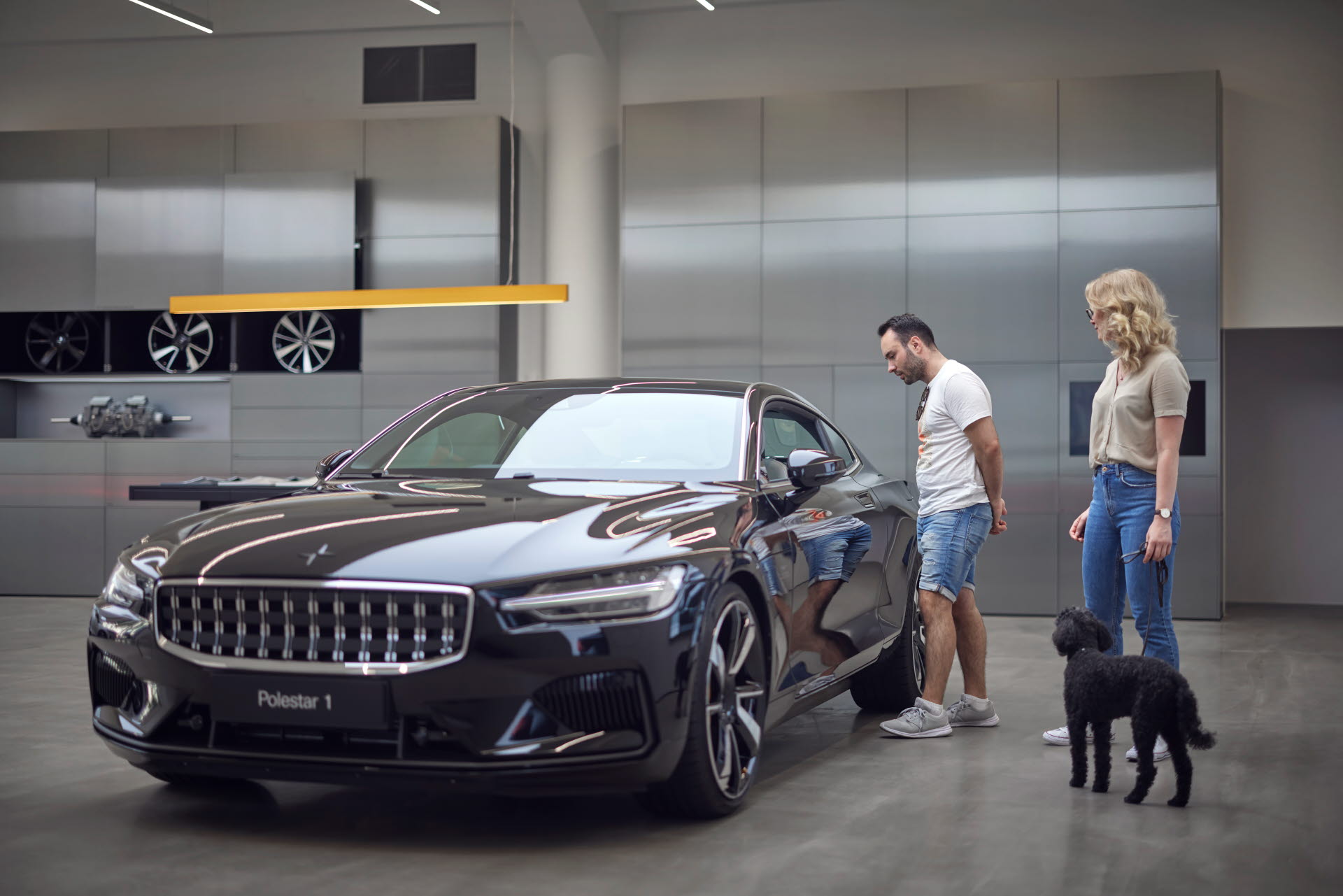 THREE RETAIL TRENDS IN 2021 THAT CAUGHT OUR ATTENTION
More and more retail trends are pointing in similar directions – to learn, adapt and grow we see retailers in unexpected collaborations; a less is more approach in attractive city locations; and consumer experiences as a tool to reinvigorate the physical space.
Time to consume: 6 min
02 December 2021
Could another brand complement your concept, or is there a competitor with whom you can reach a much larger market by collaborating with them?
Do you have a product that would benefit from putting it in the spotlight? Instead of displaying it in all shapes, sizes and colours, how about putting just one item on stage and presenting it like it is a work of art?
Could your offer be enhanced, like bookstores that add places for consumers to relax and connect with like-minded people?
More on this below.
#1 Collaboration = Stronger together
By working together, you often achieve greater success. This is no surprise to most. We are seeing more and more examples of collaboration in retail. What are the reasons that we are seeing this increasingly now?
Visibility
By working together, you can increase your visibility and brand awareness, and expand your physical reach.
One example is the pop-up Grocer concept in America [1]. This concept provides a physical platform for start-ups and a stage for local entrepreneurs. A way to get in the spotlight with your product. A start-up entrepreneur alone could not have generated so much attention. By bringing together various start-ups, you create an interesting concept that consumers want to visit.
Another example is the BBQuality vending machine in Intratuin (Dutch retail garden centre). An online butcher, BBQuality, that previously only sold from a web store, it now has an extra point of sale in a physical store. At the same time, Intratuin benefits by offering its customer an extra, specialist service related to its own offer [2].
The same values
Another reason to work together is where brands have similar values. For example, think of the supermarket Ekoplaza, and Dille & Kamille, which retails home, garden, and kitchen products from 39 stores in the Netherlands, Belgium and Germany. Because they work together, greater support is created for sustainable products and ways of life. Through this collaboration, you can more easily get your Dille & Kamille products, even if the store is not in your area [3].
Reinforcement
There are also collaborations that initially you would not expect. Take for example the collaboration between the hotel chain van der Valk Hotels in the Netherlands and Weleda, a multinational pharmaceutical company (that imports, produces, and trades natural medicines and personal care products). Together they opened the Weleda City Spa. You would not readily think of the individual brands together. However, both companies logically reinforce each other by bringing together a wellness experience in the vicinity of a hotel. Together they can provide an experience that they could not have done alone.
Responding to needs
You also see that large players offer a stage to smaller, local initiatives [1+4]. As you would expect, they don't do this completely selflessly. They have recognized that consumer needs have shifted to local and sustainable. By including these products in their range, they meet this customer demand and benefit their own brand profile.
#2 The car showroom, 'the new normal' in the shopping street
Not so long ago consumers went to the car boulevard to pick out their car. Now showrooms are popping up in the middle of the city.
The car industry has undergone a major overhaul in recent years. People are much more environmentally aware, therefore among other things, the electric car is on the rise. The changing needs of the consumer, with a new generation on its way, play an important role. For them, use can be more important than possession  [6].
As a brand it is important to respond to these changes and connect to the customer in a different way. What is the added value that you can offer? What is your customer waiting for?
The City Showroom
This is where the showroom in high traffic shopping streets comes into play. It is more like a clubhouse than a showroom for cars. On display is a show model, and car parts are displayed as if true works of art. The customer easily can put together their own car via an interactive screen, with or without the help of an expert [7]. A good example of this are the Polestar Spaces.
Experience and personal contact are now aspects that the physical showroom provides. Events such as cocktail parties and fashion shows are organised. You will even find collaborations with clothing and eyewear brands such as Gentle monster. A sharing platform is being set up where people can share cars by means of a membership. This should be a community-oriented hub where people come to meet or to purchase merchandise that is aligned to the values of the car brand [8].
Phygital
Digitalisation also plays an important role in the evolution of the car showroom. Many consumers first engage with the brand online, and the showroom is a key addition to the online customer journey [9]. Omnichannel is now increasingly important; all channels where you are visible must connect seamlessly.
#3 Book binding
A transformation of the traditional bookshop has been going on for a number of years. It is increasingly becoming a place to relax, meet, connect and get inspired. This is reflected in it incorporating elements such as talks and lectures , places for relaxation and often a catering section.
So, what are the reasons that it is no longer sufficient to only sell books? And what added value can you add to remain relevant?
The causes
First and most importantly, there is of course digitalistation. Convenience and price transparency are already provided by the online bookstore and the rise of e-readers has reduced book sales [10]. Another reason is that young people are reading less.
The added value
The bookstore as we know it now needs to offer something extra. In addition to its traditional book ranges, gifts, vinyl, cards, puzzles and games are now also sold.
Other extras that bookstores offer are children's cooking classes, a music stage, yoga classes and other organised events . The event that is organised is often linked to a recently published book. Similarly, another idea could be to run a workshop that you can follow that matches the book that is being published [10].
Loneliness
There is more loneliness generally in society now due to an aging population and the growing number of single-person households. By acting as a community center, you can make your store an attractive place to get together. There are bookstores that prepare a dish every week from a current cookbook. Apart from the fact that it leads to interesting conversations, it also generates interest in the book and extra revenue.
The New York Times discovered a connection between the bookshop's revival and the many activities they organise. They all use the same formula for success: building a bond with the neighborhood and acting as a 'community hub' [10].
Experience
Another way to add value is through experience. There are bookstores, for example, that when you step inside it seems like you are walking into a fairy tale, or that one of the books has come to life. This is especially common in the children's and youth departments. Just take a look at the new Broese in Utrecht or at Paagman in the Mall of the Netherlands [11]. At Paagman, the head of a life-size giraffe protrudes through the ceiling. This ceiling is a mirror through which you perceive the environment differently. There is a ladder that you can climb to watch movies.
There are many potential ways to continue to attract customers to the bookstore. The consumer comes for inspiration, experience and creativity. Because of all the additions and innovations that you can find in the bookshop nowadays, it has become more of a cultural outing [12].
Article written by
Eva Vlogman
Retail Designer & Trend Researcher, ITAB Netherlands
Sources:
[1] Pop Up Grocer biedt een podium voor food startups | Kruidenier Duik (grocerydive.com)
[2] BBQuality lanceert eerste vleesautomaat in Intratuin Rosmalen (bijzonderuiteten.nl)
[3] Samenwerking Dille & Kamille en Ekoplaza (deperslijst.com)
[4] De wake-upcall voor retailers en leveranciers – RetailTrends
[5] Weleda en Van der Valk rollen samen Weleda City Spa-concept uit | MarketingTribune Food en Retail
[6] FRAME | These experts give their vision on disrupting auto retail in a post-ownership world (frameweb.com)
[7] Polestar.com | Spaces. Our farewell to car dealerships
[8] FRAME | Why cars are not the focal point of Lynk & Co's first 'anti-dealership' (frameweb.com)
[9] Eerste Polestar-dealer opent deze maand zijn deuren (autovisie.nl)
[10] flow-02-2020-de-boekhandel-het-nieuwe-buurtcentrum-1.pdf (evelinestoel.nl) / De boekwinkel als buurthuis – Flow Magazine NL
[11] Yes! Op deze dag opent er een gigántische Paagman in Mall of the Netherlands – indebuurt Den Haag
[12] Waarom ik mijn boeken voortaan in de boekwinkel koop – De Correspondent