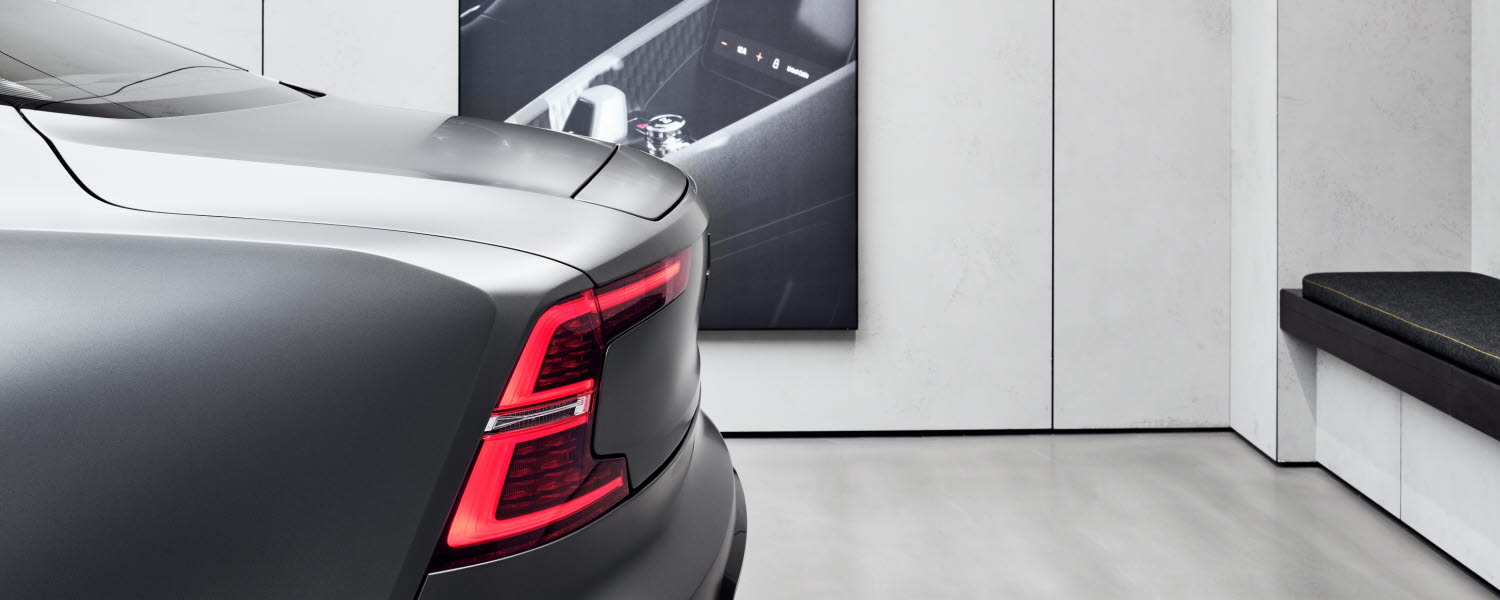 Polestar
Polestar is the electric performance car brand jointly owned by Volvo Car Group and Zhejiang Geely Holding.
Polestar enjoys specific technological and engineering synergies with Volvo Cars and benefits from significant economies of scale as a result. This facilitates the successful design, development, and production of separately-branded, electric performance cars.
First full-electric company
In 2019, the Polestar 2 was revealed as the company's first full-electric, higher volume premium car designed to compete around the Tesla Model 3. In the future, Polestar 3 will join the portfolio as a fully electric performance SUV.
Their first-ever retail environments, known as Polestar Spaces, were successfully opened in Beijing, China and Oslo, Norway, in close collaboration with ITAB.
Polestar has chosen ITAB for their global expansion commencing in 2020 with more Spaces planned for the coming years.
The challenge
Polestar was looking for a partner that could deliver and work globally. But preferably also someone that could produce locally. That way, the possibility to visit the concept factory to see the ongoing progress became much easier in the start-up process.
Polestar also wanted a partner that understood their love for- and had the ability to work with high quality materials and excellent finish.
Polestar chose ITAB thanks to our global coverage and support in designated markets. A partner that can supply complete and full-scale experiences including, concept, lighting and digital solutions.
We are very happy with the result, both regarding service, the overall look and the high-quality finish.
The solution & result
ITAB had a close collaboration with Polestar when it came to realising their concept design sketches and their wishes regarding colours and materials. Making sure engineering, sustainable production, project management and later on installation, were all working together.
A lighting concept was also created using linear fitting and lighting boxes, all in LED which provides energy efficiency and lower energy consumption.
The first Polestar Spaces in China and Norway demonstrate the brand's new retail concept that combines minimalist design with seamless digital interactivity. Here, consumers will be able to define the entire customer journey from initial enquiry through to, if they wish, the delivery of their chosen Polestar model.
The importance of the concept is to reflect the same minimalistic and uncompromising design as Polestar's cars and is developed to show elements of Polestar's design language, and brand experience.
Along the side of the Space a high-quality display wall, delivered by ITAB, houses individual components revealed from behind closed doors or through interactive proximity modules designed to stimulate conversation and interest.
The lighting concept for Polestar was developed together with ITAB Prolight to create excellent illumination of the Space and of course highlight the cars on display with perfect lighting and high colour rendering.
All Polestar Spaces in future will be lit with specially designed Skylights from ITAB Nordic Light to guarantee the optimal photographic studio-quality light without distracting shadows. Lightboxes were also used with a frameless design together with additional lights from ITAB Nordic Light's standard range.
"We are very happy with the result, both regarding service, the overall look, and the high-quality finish," says Marcus Olausson – Head of Construction at Polestar.
ITAB's role
A mock-up Polestar Space was created in Gothenburg where all the fine details of the concept were shown and developed. Once everyone was satisfied with the result, the first two concept stores were built, one in Beijing and one in Oslo. More will soon be opened globally.
The project made ITAB's capacity to work globally within the group visible. Scandinavia (Sweden) together with Asia (China) had a close collaboration making sure everything turned out great for the customer. One prototype was also built in ITAB's own factory in China making sure that everything was according to plan.