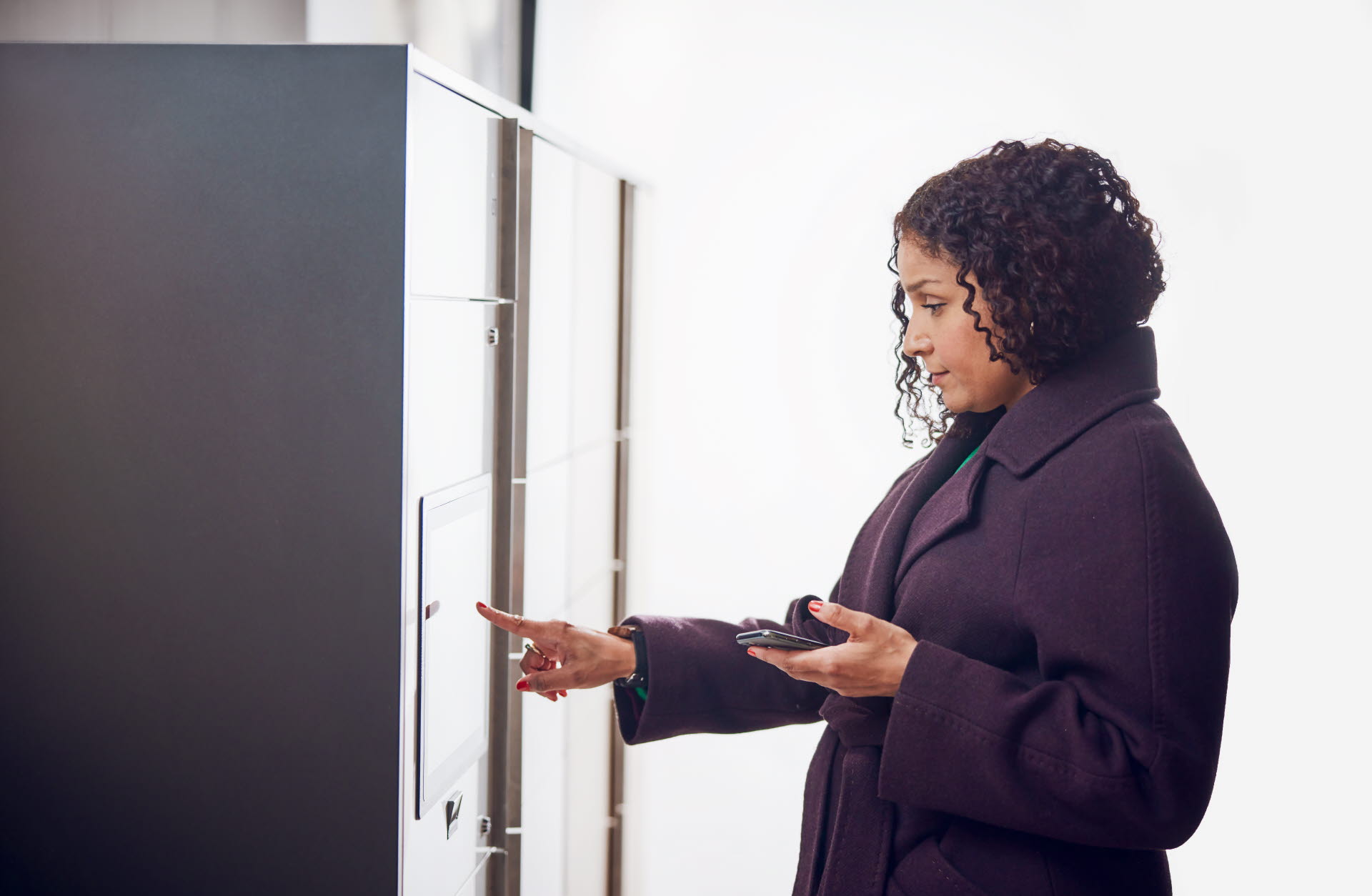 Click and Collect – serve online consumers with efficient and automated delivery
Click and Collect is an automated and convenient online delivery option that guides more consumers to your store and saves you delivery hours.
Stop struggling with online shopping! 
Today, consumers expect a convenient and sustainable delivery to match their online experience. At the same time, retailers struggle to compete with online shopping, with inefficient delivery options taking up colleague hours, and fewer people at the store. It's time to stop the delivery struggle and benefit from Click and Collect!
Offer options and convenience to your customers 
The Click and Collect lockers concept fulfils a part of consumer expectations on frictionless shopping, multiple choices and convenience. When they pick up their online purchase in a locker with a unique code, they don't need to talk to anyone if they don't want to, and they don't need to queue to pick up their order - the same benefits that your consumers get online. You can also place them in your entrance and offer a 24/7 automated pick-up service that matches round-the-clock online ordering.
CO2 friendly 
And the trend is clear. Tomorrow's consumer is interested in your work on sustainability. And they know that delivery costs the planet a lot of CO2 emissions. With Click and Collect you offer a sustainable delivery in hubs instead of homes. This reduces CO2 emissions caused by distribution. A bonus is that your delivery will be smoother and cost you less money.
Less time per delivery
To be there to imitate service is hard, so why not remove unnecessary staff interaction with Click and Collect? Automation is there to help you be there for your customers exactly where they need you the most. And that's not for delivery.
Our Click and Collect solutions