Discrete and clean looking ceiling

Available in various sizes and lumen packages

Tool free installation

Available in white, black and grey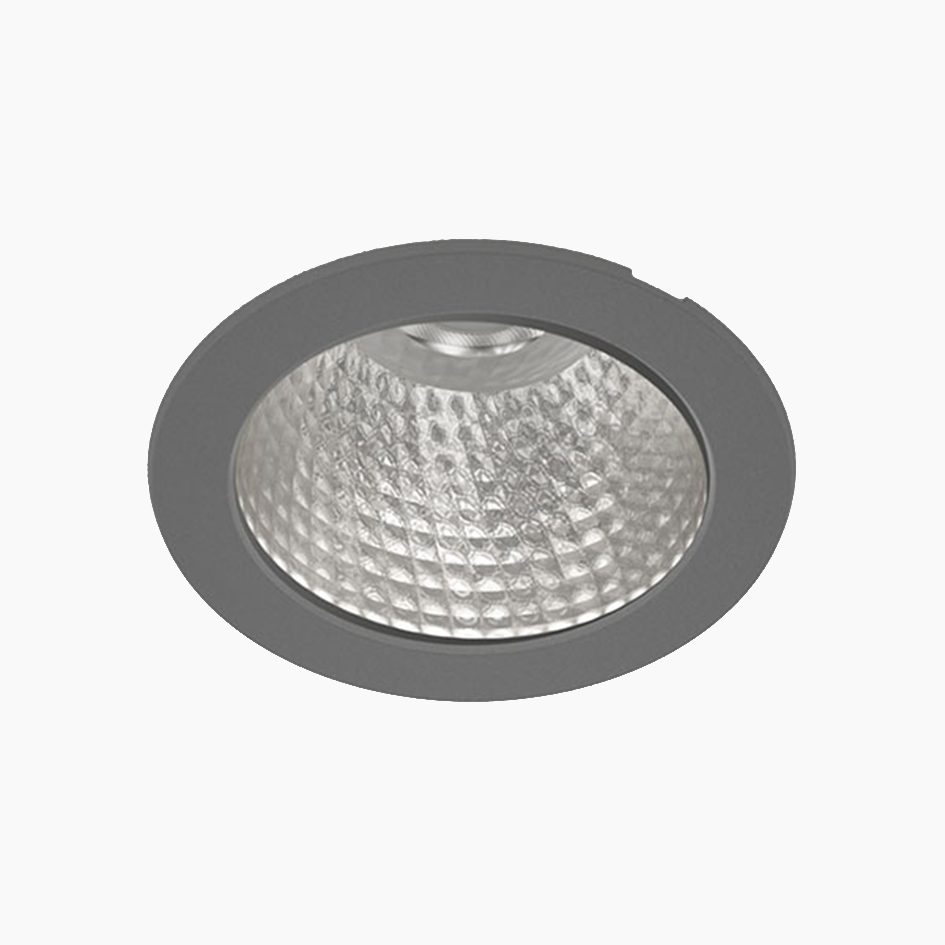 Compact fixed downlight. 'Chip on board' technology with high quality reflectors and four different beam spreads. Lamp housing of die-cast aluminium for optimal cooling, long lifetime and low weight. For indoor applications.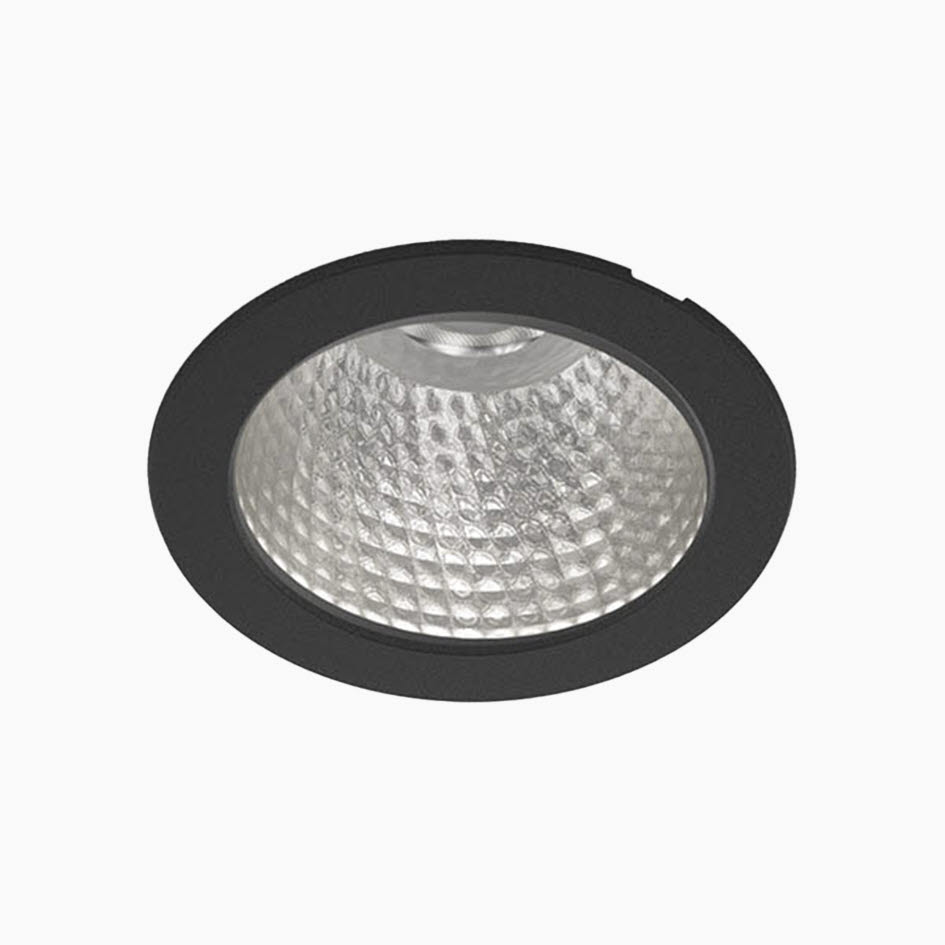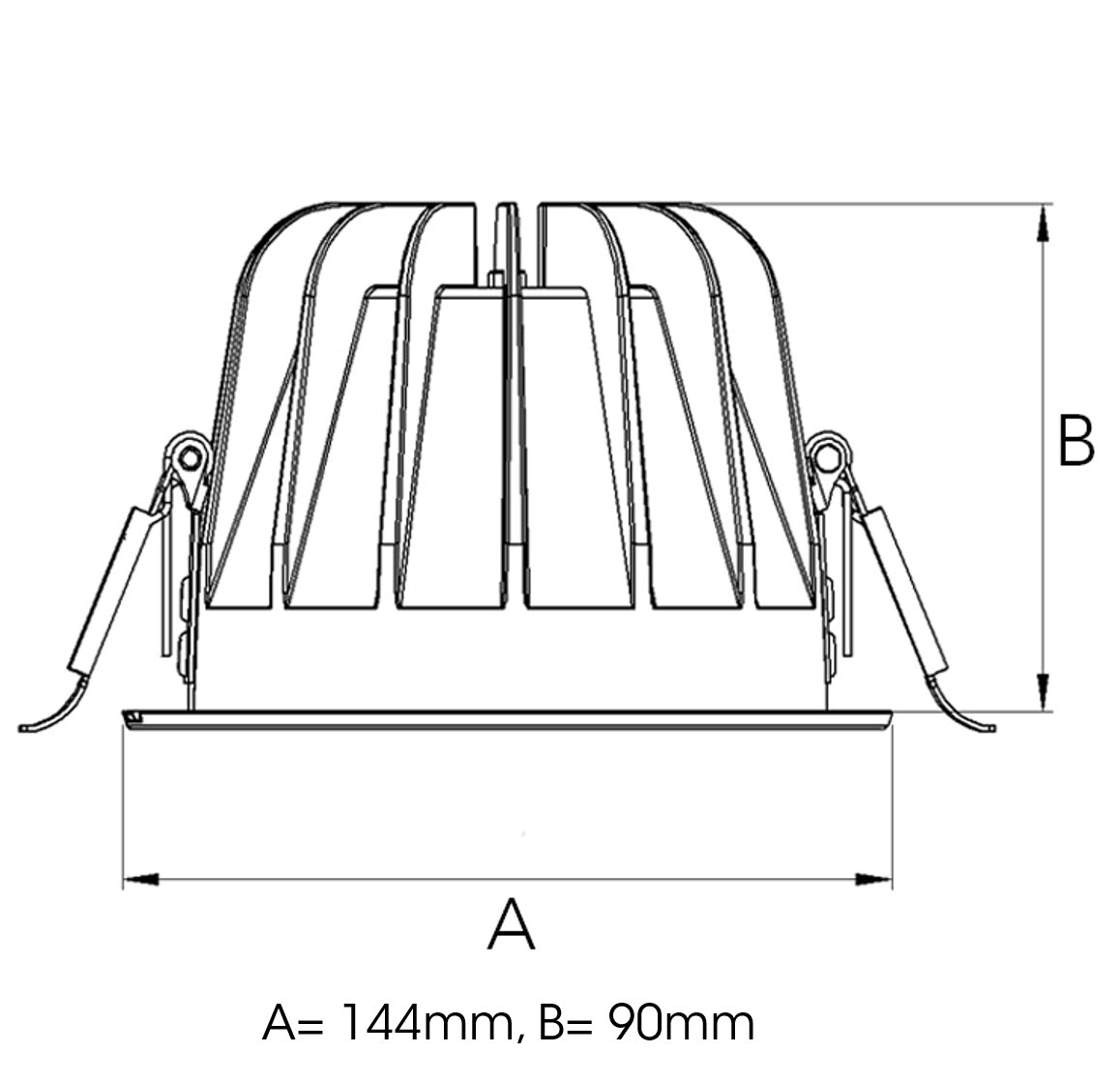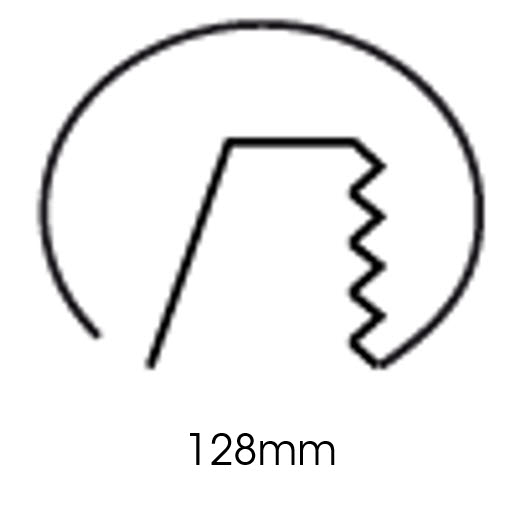 Technical specification
| Product Code | Colour | Control | CRI & light colour | Delivered lumen output (lm) | Light distribution | Product Name | System power (W) | |
| --- | --- | --- | --- | --- | --- | --- | --- | --- |
| 271-513-10 | White | On/off | 930 (BBBL) | 3766 | Wide flood | Titan 4000, 930 (BBBL), Wide Flood w/ glass, White | 30,1 | PDF |
| 271-513-30 | Grey | On/off | 930 (BBBL) | 3766 | Wide flood | Titan 4000, 930 (BBBL), Wide Flood w/ glass, Grey | 30,1 | PDF |
| 271-513-20 | Black | On/off | 930 (BBBL) | 3766 | Wide flood | Titan 4000, 930 (BBBL), Wide Flood w/ glass, Black | 30,1 | PDF |
| 271-503-30 | Grey | On/off | 930 (BBBL) | 2841 | Wide flood | Titan 3000, 930 (BBBL), Wide Flood w/ glass, Grey | 21,6 | PDF |
| 271-503-20 | Black | On/off | 930 (BBBL) | 2841 | Wide flood | Titan 3000, 930 (BBBL), Wide Flood w/ glass, Black | 21,6 | PDF |
| 271-503-10 | White | On/off | 930 (BBBL) | 2841 | Wide flood | Titan 3000, 930 (BBBL), Wide Flood w/ glass, White | 21,6 | PDF |
| 271-510-30 | Grey | On/off | 930 (BBBL) | 3766 | Spot | Titan 4000, 930 (BBBL), Spot w/ glass, Grey | 30,1 | PDF |
| 271-510-20 | Black | On/off | 930 (BBBL) | 3766 | Spot | Titan 4000, 930 (BBBL), Spot w/ glass, Black | 30,1 | PDF |
| 271-510-10 | White | On/off | 930 (BBBL) | 3766 | Spot | Titan 4000, 930 (BBBL), Spot w/ glass, White | 30,1 | PDF |
| 271-500-30 | Grey | On/off | 930 (BBBL) | 2841 | Spot | Titan 3000, 930 (BBBL), Spot w/ glass, Grey | 21,6 | PDF |
| 271-500-20 | Black | On/off | 930 (BBBL) | 2841 | Spot | Titan 3000, 930 (BBBL), Spot w/ glass, Black | 21,6 | PDF |
| 271-500-10 | White | On/off | 930 (BBBL) | 2841 | Spot | Titan 3000, 930 (BBBL), Spot w/ glass, White | 21,6 | PDF |
| 271-511-30 | Grey | On/off | 930 (BBBL) | 3766 | Medium | Titan 4000, 930 (BBBL), Medium w/ glass, Grey | 30,1 | PDF |
| 271-511-20 | Black | On/off | 930 (BBBL) | 3766 | Medium | Titan 4000, 930 (BBBL), Medium w/ glass, Black | 30,1 | PDF |
| 271-511-10 | White | On/off | 930 (BBBL) | 3766 | Medium | Titan 4000, 930 (BBBL), Medium w/ glass, White | 30,1 | PDF |
| 271-501-30 | Grey | On/off | 930 (BBBL) | 2841 | Medium | Titan 3000, 930 (BBBL), Medium w/ glass, Grey | 21,6 | PDF |
| 271-501-20 | Black | On/off | 930 (BBBL) | 2841 | Medium | Titan 3000, 930 (BBBL), Medium w/ glass, Black | 21,6 | PDF |
| 271-501-10 | White | On/off | 930 (BBBL) | 2841 | Medium | Titan 3000, 930 (BBBL), Medium w/ glass, White | 21,6 | PDF |
| 271-512-30 | Grey | On/off | 930 (BBBL) | 3766 | Flood | Titan 4000, 930 (BBBL), Flood w/ glass, Grey | 30,1 | PDF |
| 271-512-20 | Black | On/off | 930 (BBBL) | 3766 | Flood | Titan 4000, 930 (BBBL), Flood w/ glass, Black | 30,1 | PDF |
| 271-512-10 | White | On/off | 930 (BBBL) | 3766 | Flood | Titan 4000, 930 (BBBL), Flood w/ glass, White | 30,1 | PDF |
| 271-502-30 | Grey | On/off | 930 (BBBL) | 2841 | Flood | Titan 3000, 930 (BBBL), Flood w/ glass, Grey | 21,6 | PDF |
| 271-502-20 | Black | On/off | 930 (BBBL) | 2841 | Flood | Titan 3000, 930 (BBBL), Flood w/ glass, Black | 21,6 | PDF |
| 271-502-10 | White | On/off | 930 (BBBL) | 2841 | Flood | Titan 3000, 930 (BBBL), Flood w/ glass, White | 21,6 | PDF |