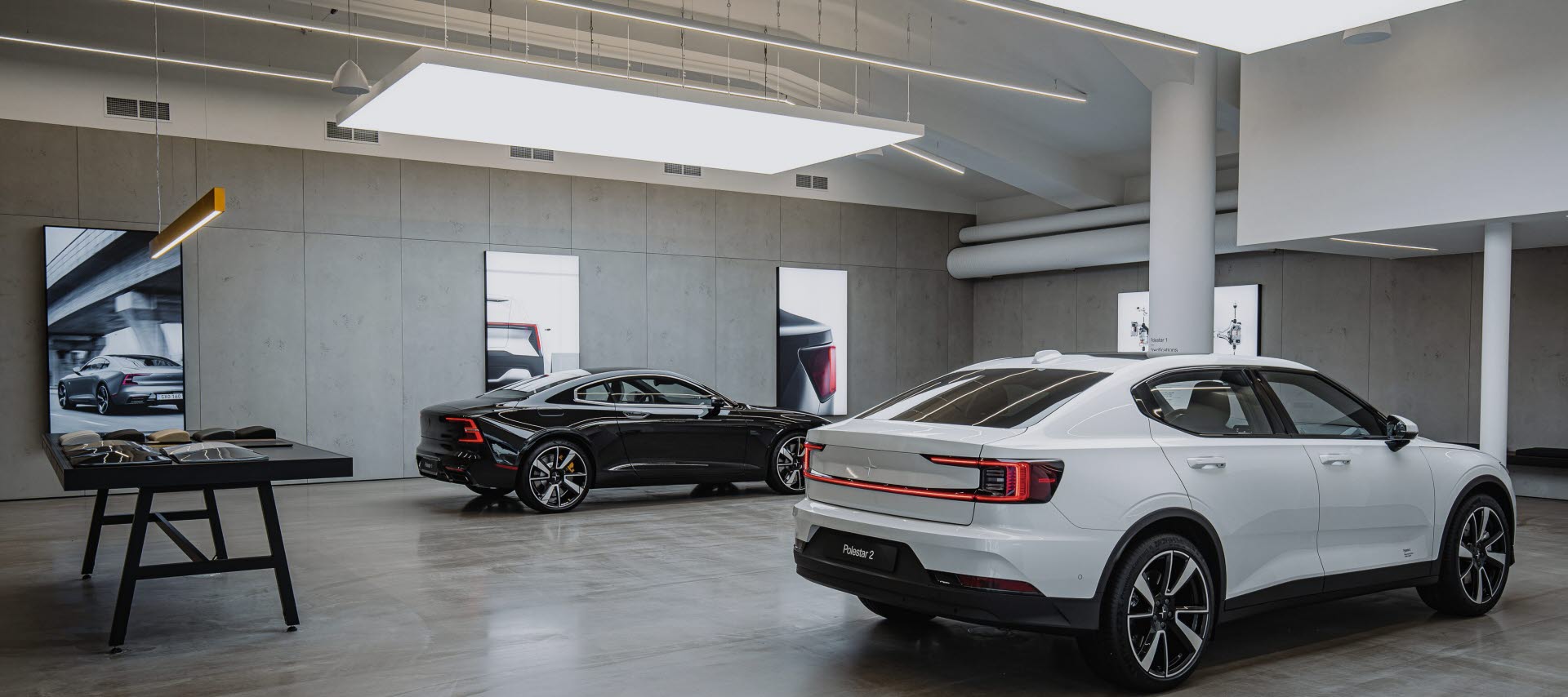 Downlights – discreet and cost-efficient lighting
False ceilings are often used in physical spaces where it is important to hide ventilation and electrical installations in the ceiling. Using downlights and flat panels is a cost-efficient way to integrate lighting into the ceiling system. It creates a clean impression to the ceiling without too much blur and steals very little attention from the rest of the room. ITAB's recessed lighting solutions are compatible with most false ceiling brands on the market or can be adapted on request. Downlights and flat panels offer a cost-efficient installation and high energy efficiency over time.
Wide and flexible lighting range to fit your different needs
Our downlight and panel range offers solutions for most lighting tasks. A wide choice of lumen packages, beam angles, colours and leading control options makes it possible to create the desired consumer experience without high installation costs. We offer several carefully selected recessed product groups with different designs to fit your store concept. A close co-operation with our own ITAB interior architects and lighting designers results in the latest designs and function. ITAB offers both fixed and flexible downlights for easy adjustment. Many of our downlights may even be controlled together with sound and digital media in the store using the unique Piri system which allows you to adjust light, sound and media according to the time of day, week or month and even change the experience when people pass through the store on the fly. You can choose our downlights with integrated Piri radio module and Piri external wireless sensor control to create a true multisensory experience and save energy costs with daylight and presence detection.
Nothing down with downlights at Gallerie Lafayette
ITAB Germany took on the challenge to create a Gallerie Lafayette in Istanbul where the goal was to keep the consumers comfortable, entertained and engaged through the shops. Lighting was used as a key element in the creation of the consumer experience, combining tracklights for flexible lighting with downlights integrated into the ceiling in shops that needed a more exclusive room feeling. Functional downlights with medium and narrow light distribution were combined with designed, decorative pendants etc.
Improved consumer experience
The use of downlights creates a room feeling and the plastered ceiling hides all ventilation and electrical installations to support an exclusive shopping experience. Carefully selected pendants set the scene and catch the eye.
Reduced operational cost
The use of downlights in false ceilings or plastered ceilings offers efficient installation of the light, using standalone drivers with quick connection plug and reflectors that are easy to adjust.
Our downlights and panels