Enhanced shopping journey for Google Chromebook
The Google Chromebook represents the latest trends in popular technology. The ITAB brief was to combine style with efficiency, emphasizing these characteristics and showcasing the Google Chromebook specification. Consumers are encouraged to engage with the product, explore its advantages, and made aware of the latest promotions.
Applying insight, understanding and technical know-how
ITAB insight into consumer behaviors, shopping trends, and expectations was supported by our technical know-how to develop an efficient proposition.
Increasing operational efficiency with technology
Designed and delivered by ITAB, the screen technology enables real-time demonstration to showcase the Google Chromebook specification and to illustrate reasons to buy.
Complementary and innovative furniture design
High-quality specifications heighten the sensory experience for consumers and bring improved product-level merchandising and display.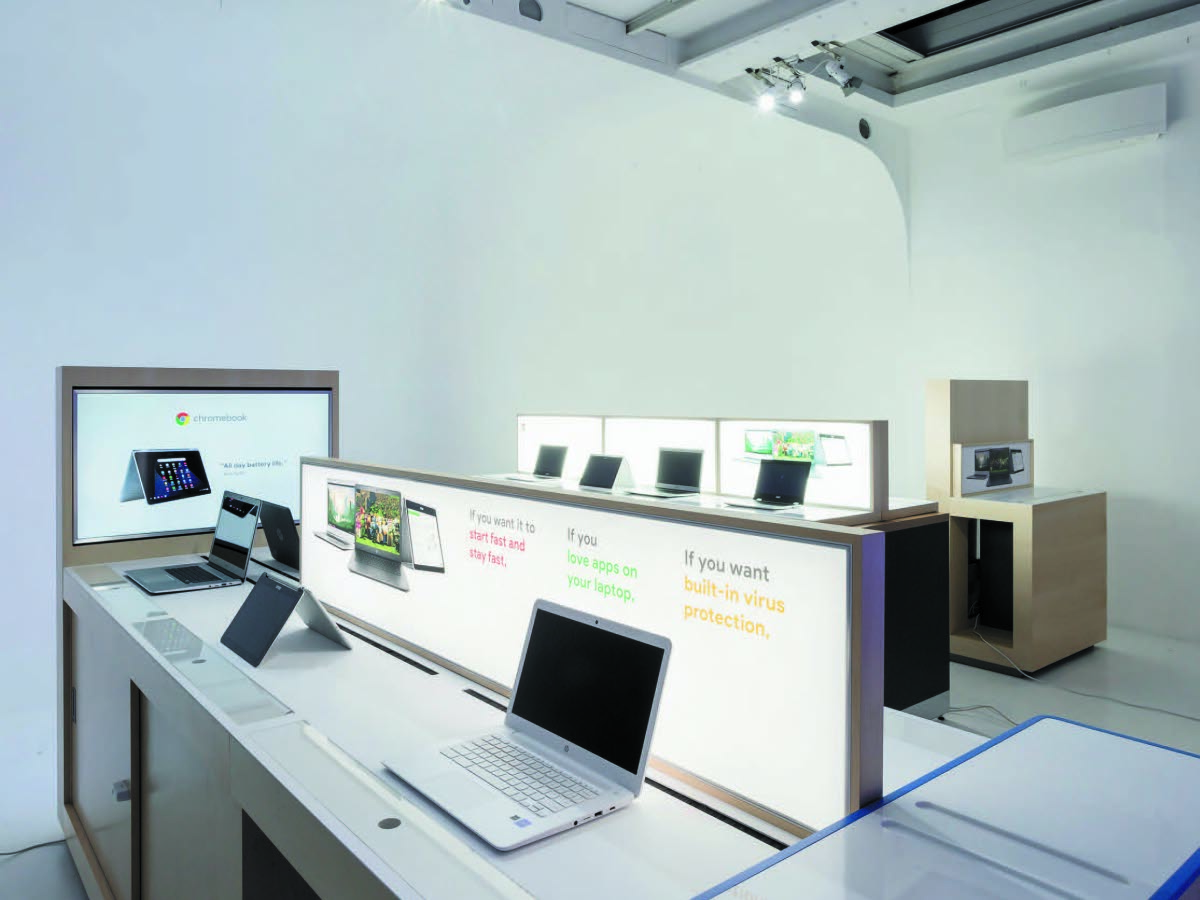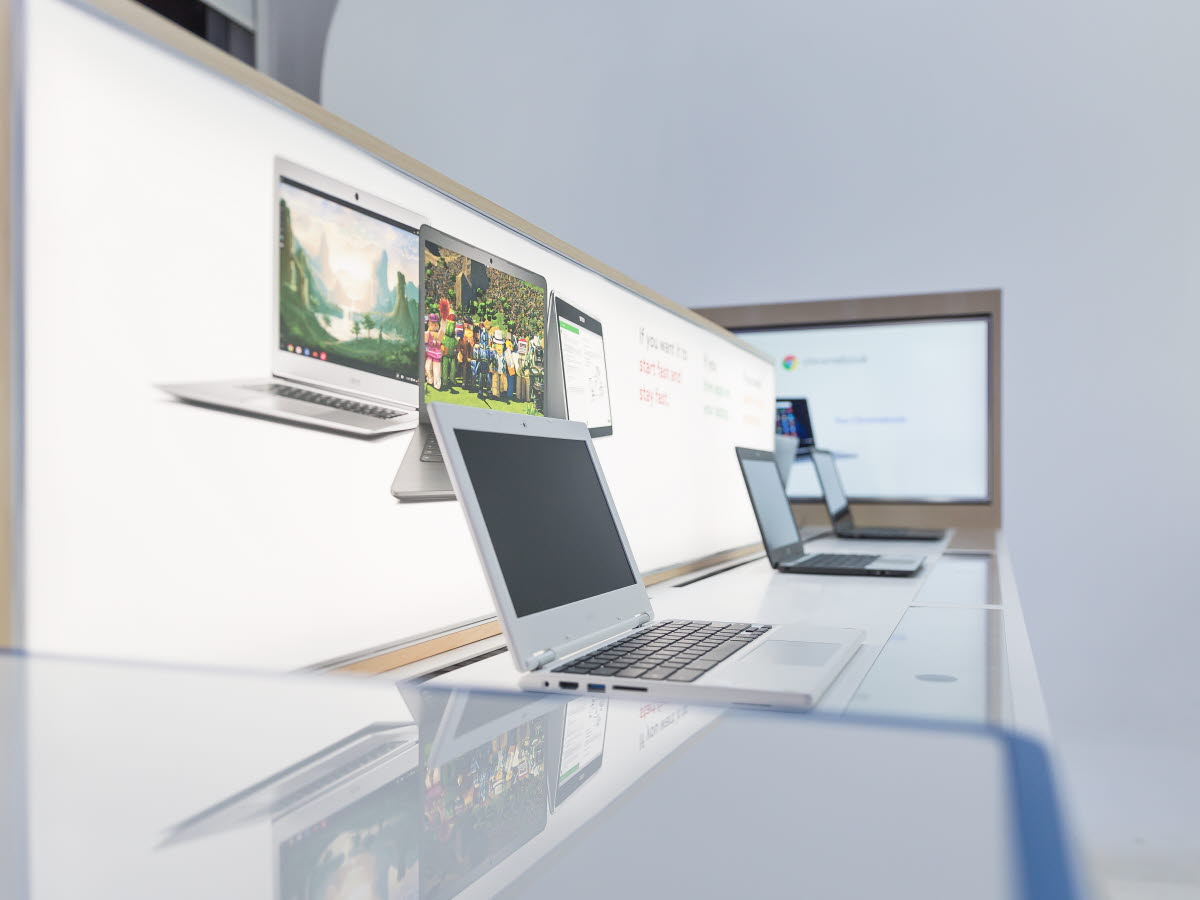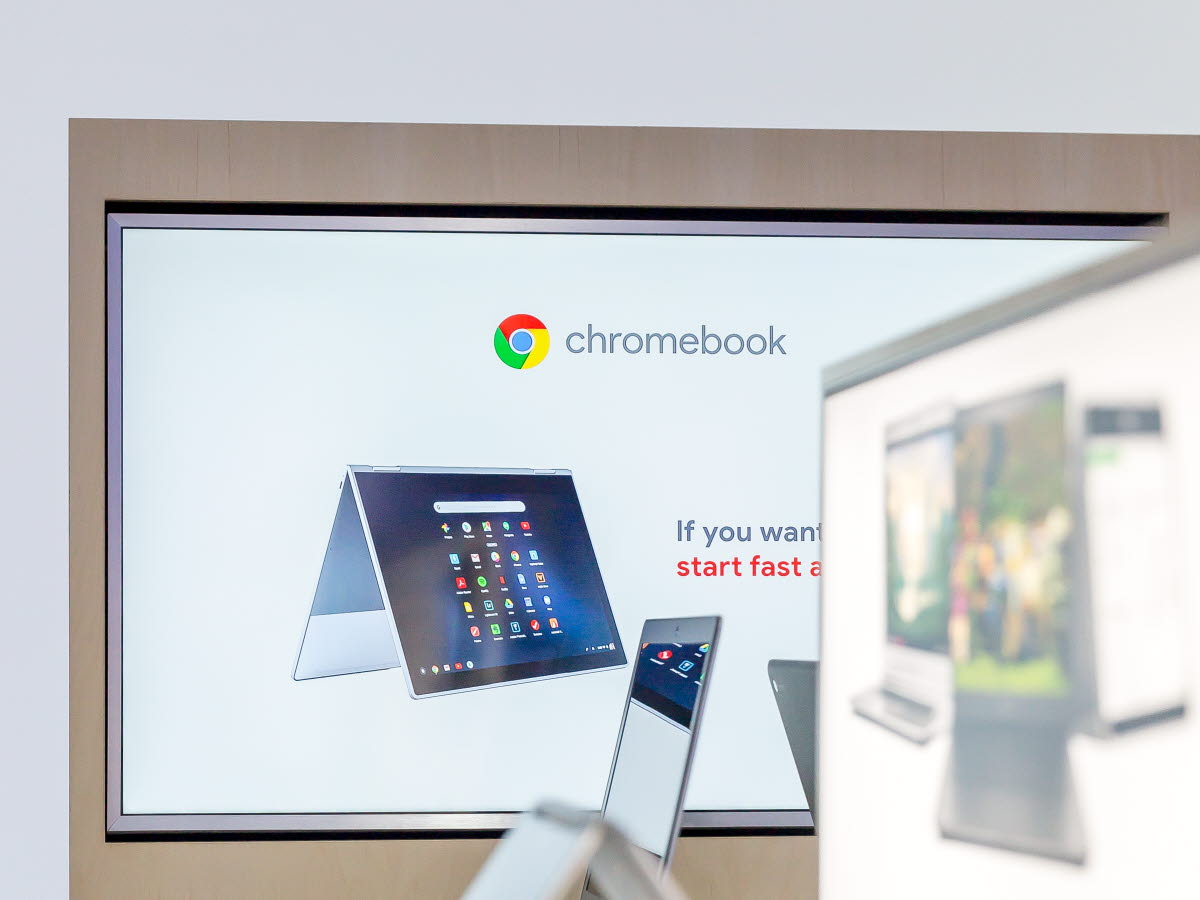 Supporting conversions and increasing sales
With combined digital engagement and intelligent furniture design, colleagues are empowered to guide consumers through different shopping missions. Consumers are then able to make an inspired purchase.