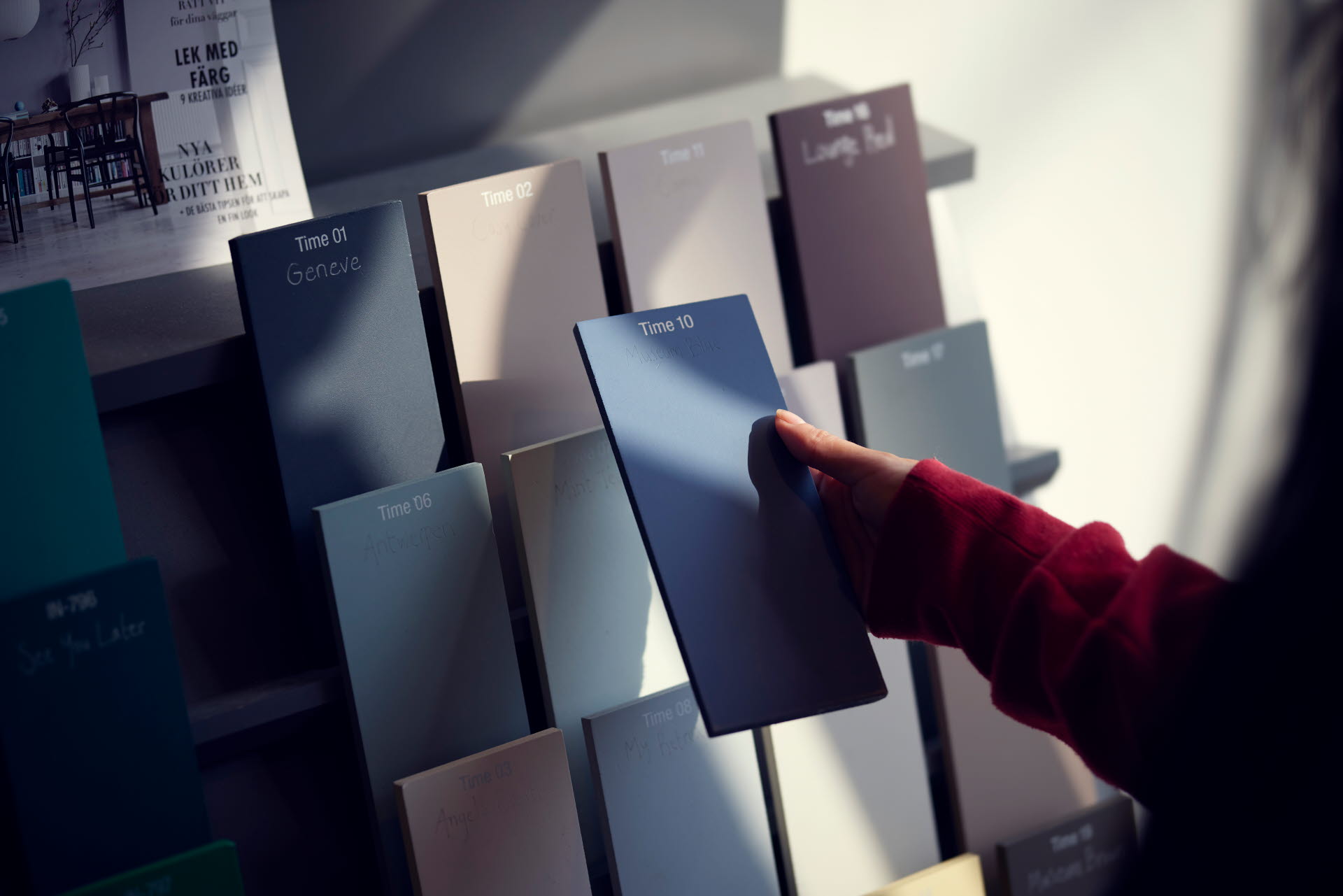 Top trends in home improvement retail
The home improvement and DIY sector is booming due to the corona crisis where restrictions have caused consumers to spend extra time in and money on their homes. Even as restrictions are easing, new consumer values will continue to benefit the sector, as home improvement will remain a priority going forward. In this blog, you will learn about the top trends and tendencies in the home improvement and DIY sector.
Time to consume: 4 min
26 January 2022
#1 Digital services
Digital has become a fully integrated part of the everyday lives of consumers and has only been fueled by the crisis. Going forward, consumers will value home improvement retailers that are able to create friction-less and consistent shopper journeys across channels. Digital services should be a top priority for retailers, both online and in store.
In store, technology and digital tools can ensure both unique experiences and a high degree of convenience, e.g. self service checkout systems to avoid ques, or digital way-finders (through e.g. AI or tablets) that will help customers navigate to the rights shelves to find products in the often very large DIY stores. But technology can also offer customers to create unique products with customization tools to visualize their new wooden terrace, greenhouse or wardrobe while looking at different solutions or materials.
But it is also necessary to meet the increasingly digital consumers with the best service online. This includes e.g. video consultations, live shopping, and virtual stores.
#2 Nature connect
Many consumers have sought to connect more with nature in order to reduce the stress caused by the crisis. Biophilic trends, where nature is embraced in design, has blossomed the past several years, but the crisis has established consumers' need to make nature and natural elements a greater part of their home.
Consumers' pursuit to connect with nature is e.g. expressed through "plant mania" where plants, and lots of them, take up space both inside and outside. In addition, smaller gardens are making a comeback where consumers grow their own herbs and vegetables, both inside their homes in pots, in their gardens or balcony, or in the communal gardens that are flourishing all over bigger cities. This trend will only grow with the rising interest in sustainability, food security and self-sufficiency.
The "one with nature" feeling is also sought through natural materials such as wood, stone and marble, natural colors and textures as well as organic shapes and natural light through large window sections or open areas. Moreover, garden projects are at the top of the agenda with a reinforced focus on outdoor entertainment as consumers seek to create greater flow between the outdoors and indoors. This includes extending the period you can make use of the outdoor areas with fireplaces and covered terraces with comfortable couches, heat lamps and outdoor kitchens.
#3 Repurpose
Today's conscious consumers take responsibility for their consumption and do not want to exploit resources unnecessarily. More and more consumers are distancing themselves from over-consumption and the "use-and-throw-away" culture in favor of discovering how products can either be recycled, reused, or repaired – or in general; repurposed. This is especially true in relation to the home where costs can be significantly reduced by buying used products.
DIY projects are becoming increasingly popular, where used products found on secondhand sites are given new life. In the same way, retailers should meet consumers by offering products, solutions and services that focus on repurpose, e.g.
Recycling and reusing products or materials into new ones
The possibility of returning products in the store for recycling, e.g. via return stations or take back systems
Resale of secondhand goods in special departments or concepts
Offer repair services to extend the life of customers' products
Use of residual materials and products to create new goods
Recycling of materials, products and waste to create new, innovative materials to produce new goods
#4 DIY help
Do-it-yourself projects empower consumers as it gives them a sense of control by taking matters into their own hands. And in the wake of the crisis, more and more consumers are engaging in DIY projects. Therefore, it is crucial for retailers to support consumers in their DIY projects through knowledge and tools as well as inspiration and help, including step-by-step guides, how-to videos and services that make their projects easier and more manageable.
This can e.g. include how to guides and videos across platforms; on the webpage, social media and in the store. But it also means engaging or even facilitating DIY communities, e.g. on social media where customers are already seeking inspiration. Social media gives retailers the opportunity to engage directly with consumers and build social, virtual communities to create high brand loyalty, a close relationship with consumers and drive both online sales and traffic to the store.
DIY and home improvement retailers can also invest in creating special experiences or educational events in the stores, where customers can learn different skills based on DIY projects or get to learn likeminded customers that are working on the same kind of project. This will also establish the store as a social institution and renew its role with consumers.
Article written by
Laura Simone Andersen
Trend Specialist
Retail Institute Scandinavia
Find out what DIY and Home Improvement consumers wish for