PharmFlow – drug storage system for pharmacy back office
Based on proven shop fitting solutions

Easy to install

Unique design that meets all requirements of modern pharmacies

Compatible with a large range of shop fitting solutions

Supports efficient storage and stock handling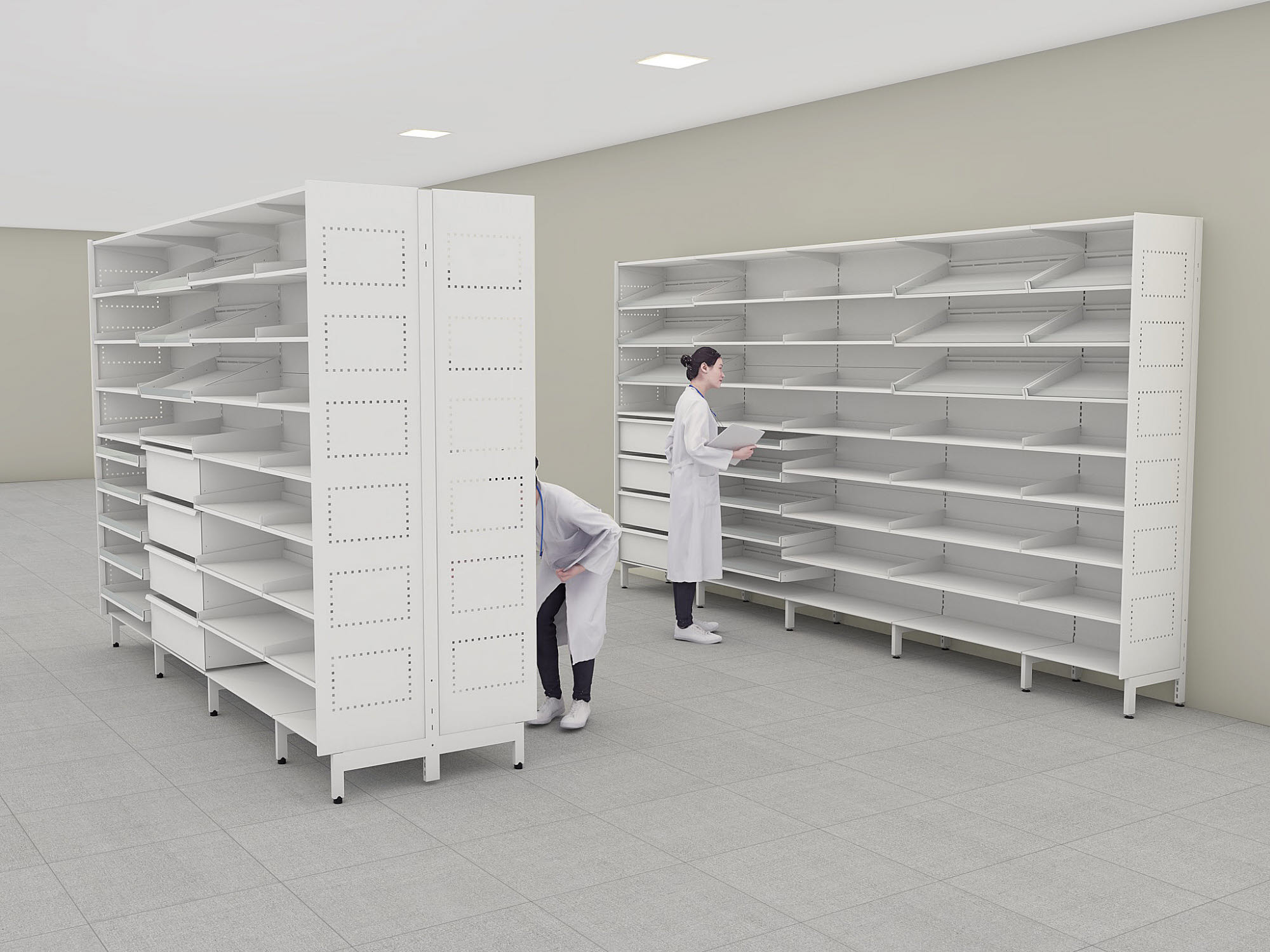 PharmFlow is our drug storage system for retail pharmacies' back offices and smaller medicine rooms. This proven design meets all requirements of modern pharmacies. It's also flexible to allow change, offers competitive pricing and easy installation.
As with its big brother StockFlow®, PharmFlow™ assortment includes both the combi trays and the shelves required for efficient storage and administration of medicines. Refilling in combi trays is a logical process, "FiFo" (First in, First out) reducing the risk of mistakes and enhancing the quality of operations. Several StockFlow® items such as partitions, bins or medical boxes are compatible with PharmFlow™.
PharmFlow™ is available in 600mm and 900mm and supplied in standard kits.