FlatDraw, pharmacy shelves with drawers for efficient drug storage.
Organise your drugs neatly and clearly

Efficient space-saving solution to release floor space

Permits easy access

Designed for optimum ergonomics

Easy to combine with other storage solutions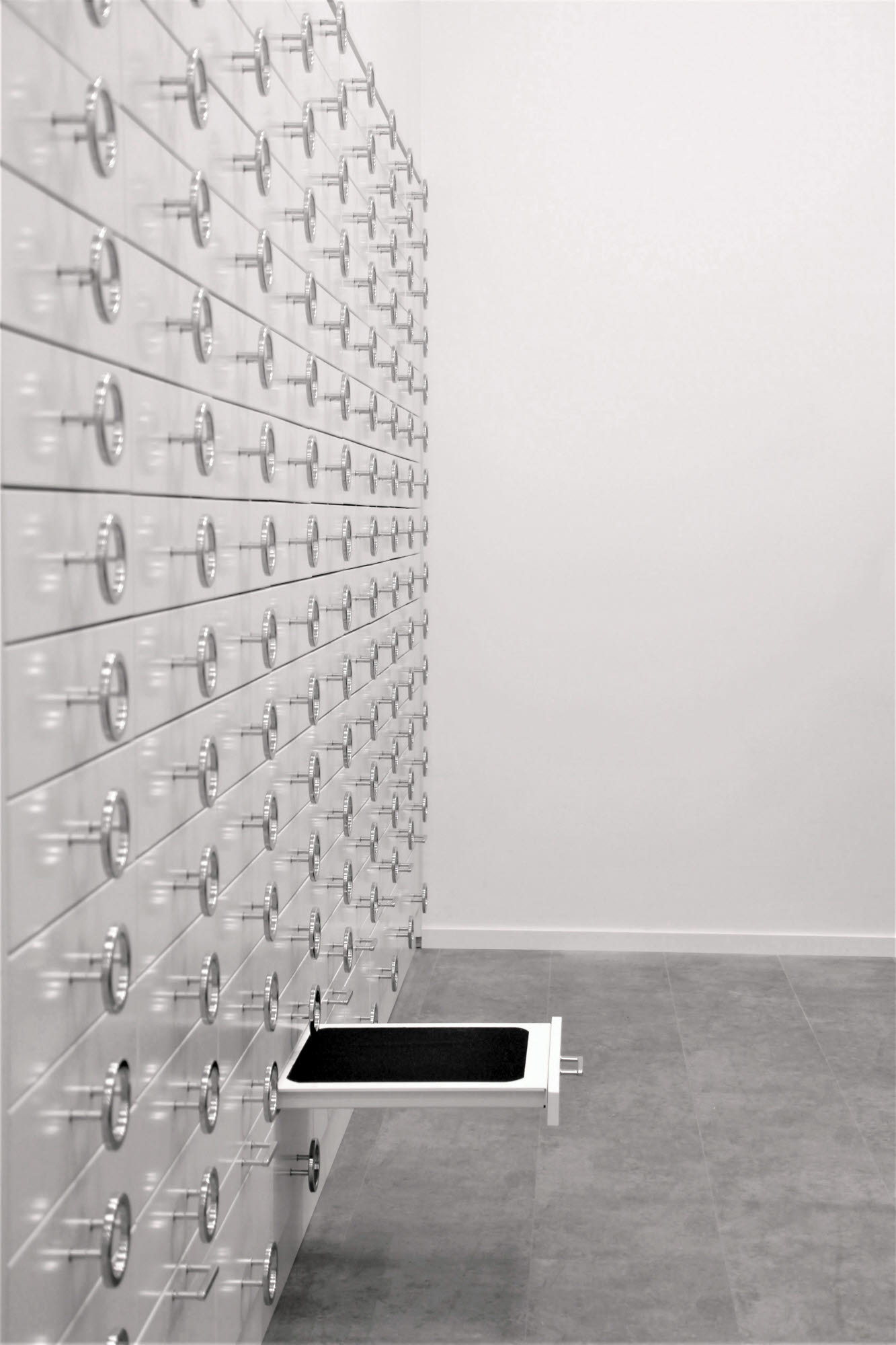 FlatDraw helps pharmacies to efficiently organise and store drugs in drawers. Everything is placed into a shelf system designed for volume and space saving. Its high storage capacity in a minimum area permits easy access and helps you improve working processes. The drawers are fully extendable and self-closing to ensure optimum ergonomics. Dividers make storage tidy and clear. FlatDraw is available in two heights and can be combined with wall-mounted shelves. Supplied with an integrated digital code lock in each module.