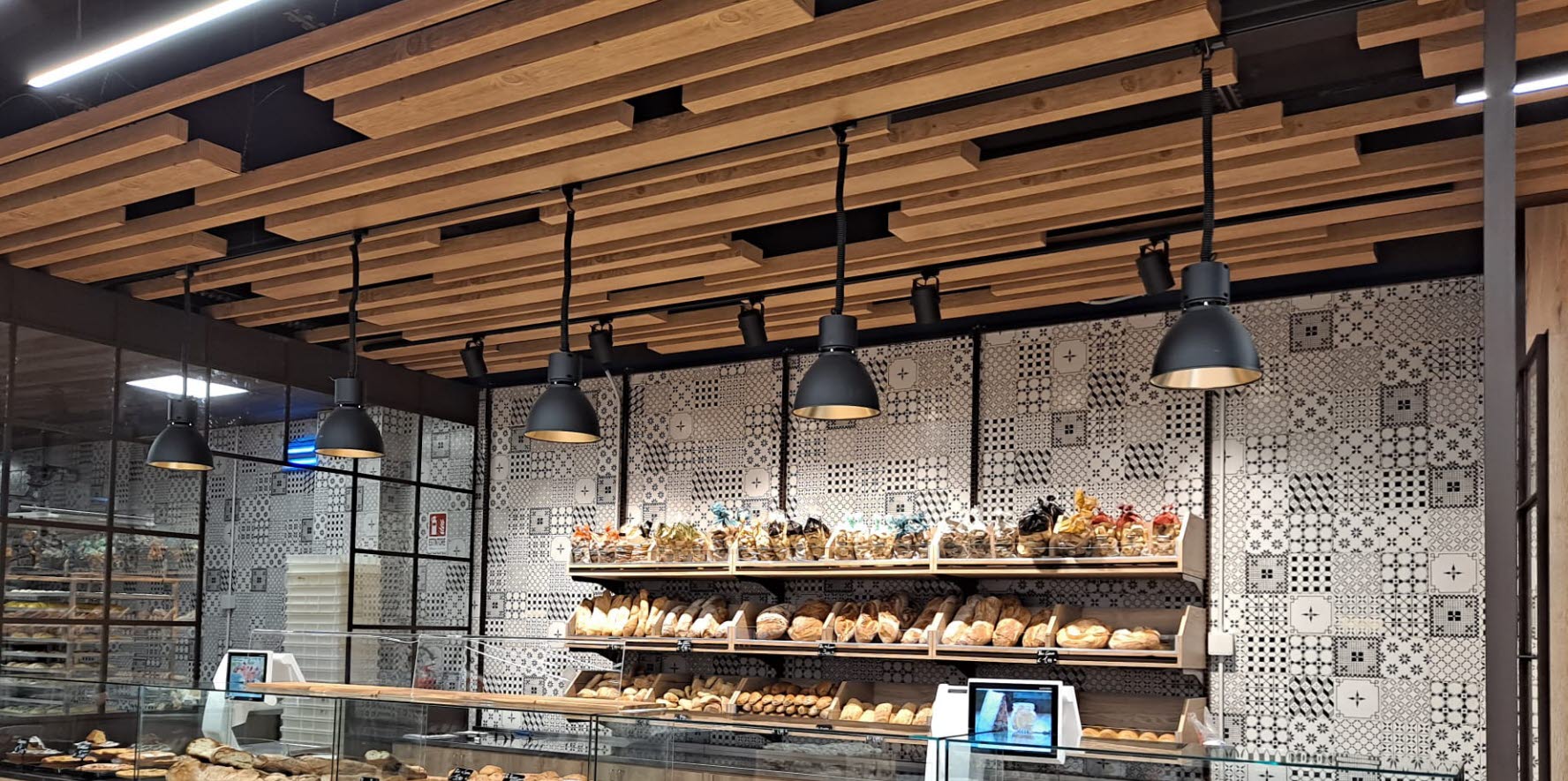 Pendant lights – Decorative and/or functional
Pendant lights for professional retail use are used for general lighting or exposure light. It may be decorative and part of the brand experience or as discreet as possible. A pendant may be used to highlight certain areas of a space or for general illumination of the space in combination with tracklights, downlights and linear lighting.
Pendant solutions for most lighting tasks
Our pendant range offer solutions for most lighting tasks: exposure, general illumination or as a decoration of certain areas of the store. With pendants it is also possible to create more of a room feeling in a space, since the ceiling height might appear lower with pendants which is one of the reasons why pendants often are used to create a feeling of 'home'. 
We offer a number of carefully selected pendant product groups with different designs to fit your store concept. A close co-operation with our own ITAB interior architects and lighting designers results in modern design and function with a wide range of options for illumination.   
Many different sizes and lumen outputs are offered as well as different light distributions from professional reflectors. 
Pendants to profile the concept
When Run Market was looking for a partner for their new concept, they wanted one single partner for the complete project, from initial retail design installation of interior, gates, safety solutions, efficient checkouts and cost-effective lighting. 
ITAB were given the task of developing a completely new retail interior for Run Market in Madagascar. To achieve a relaxing, comfortable environment, materials like wood and stone were to be incorporated with lighting design. Food and merchandise were to be illuminated perfectly and general, decorative lighting was used to add guidance and lift the design and profile. 
All areas were designed in context to achieve the right consumer flow. The consumer experience was in focus throughout the design. At the entrance and checkout area a special feeling was created using large, circular pendants, hanging in groups or individually. 
To achieve a relaxing and comfortable environment, materials like wood and stone should be incorporated with thoughtful lighting design. The food and goods were to be illuminated perfectly. General and decorative lighting were used to add guidance and uplift the design. 
Increased consumer experience
Circular pendants clearly indicate the entrance and the checkout area. It provides both general and task lighting. They add that extra touch to the experience and to the brand! 
Reduced operational cost
When large pendants are used for general illumination or decoration it is important to use energy- and cost-efficient luminaires to achieve a low energy cost, but also a controlled brand experience at the same time.