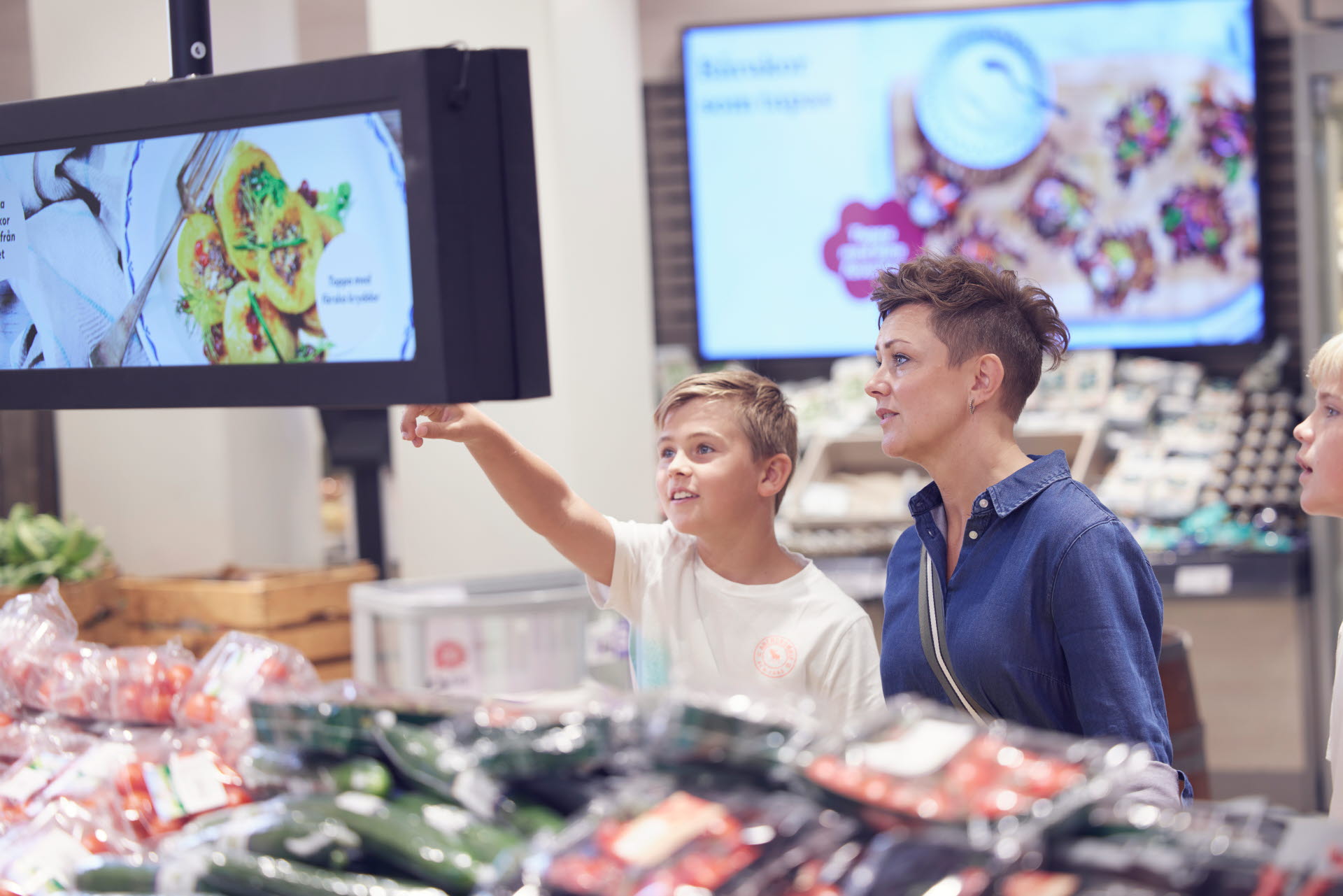 Rethink Retail. Together.
At ITAB we help customers turn consumer brand experience into physical reality with our know-how, solutions and ecosystem of partners.
We always start with the consumers and their needs when co-creating a new concept with the retailer. We are currently helping customers within a number of sectors, our foremost are Grocery, Home Improvements, Consumer Electronics, Fashion, Café, and Health & Beauty.
We are what we create with our customers
Our own expertise and innovative capacity are supplemented with a network of partners, enabling us to further raise customer value. Together with our customers, we are able to create engaging, effective, and seamless environments. Our projects are delivered with measurable results in the form of increased sales, improved operational efficiency and service, reduced internal costs and more effective in-store installations.
Our global reach offers a unique possibility to follow our customers worldwide as well as locally, including the fulfillment of different standards and certificates. Tests are managed in internal test centers and certificates are approved by third parties worldwide.
With the consumer as our guide
By analyzing the way consumer expectations and buying patterns are changing, we are able to support the physical store with the knowledge of how to satisfy these needs. Insights and a more in-depth understanding mean that ITAB, working alongside the customer, is able to create various solutions that differentiate the brand experience and ensure a rapid return on investments.
Our creative expertise is organized in teams with a clear focus on Solution Design offering Retail Design, Lighting Design, and Retail Efficiency improvement starting with consumer insights and a deep understanding of retail challenges. The Solution Design teams co-create new concepts through an agile design thinking process starting with empathy and ideation followed by prototyping, tests, and installation.
A wide selection of services
We also offer an end-to-end service package including consolidation, installation, maintenance, and aftercare services with our own staff and contracted partners throughout the world.
For more information about the ITAB Group, ITAB Share, Governance, or Press, please visit itabgroup.com.
Swedish entrepreneur Tord Johansson laid the foundations for ITAB back in the 1970s, and a great deal has happened since then. Our market and our customers have changed significantly in recent years, as has consumer behavior. To meet these changes, we have developed our business model in order to better support our customers, both now and in the future.
❤