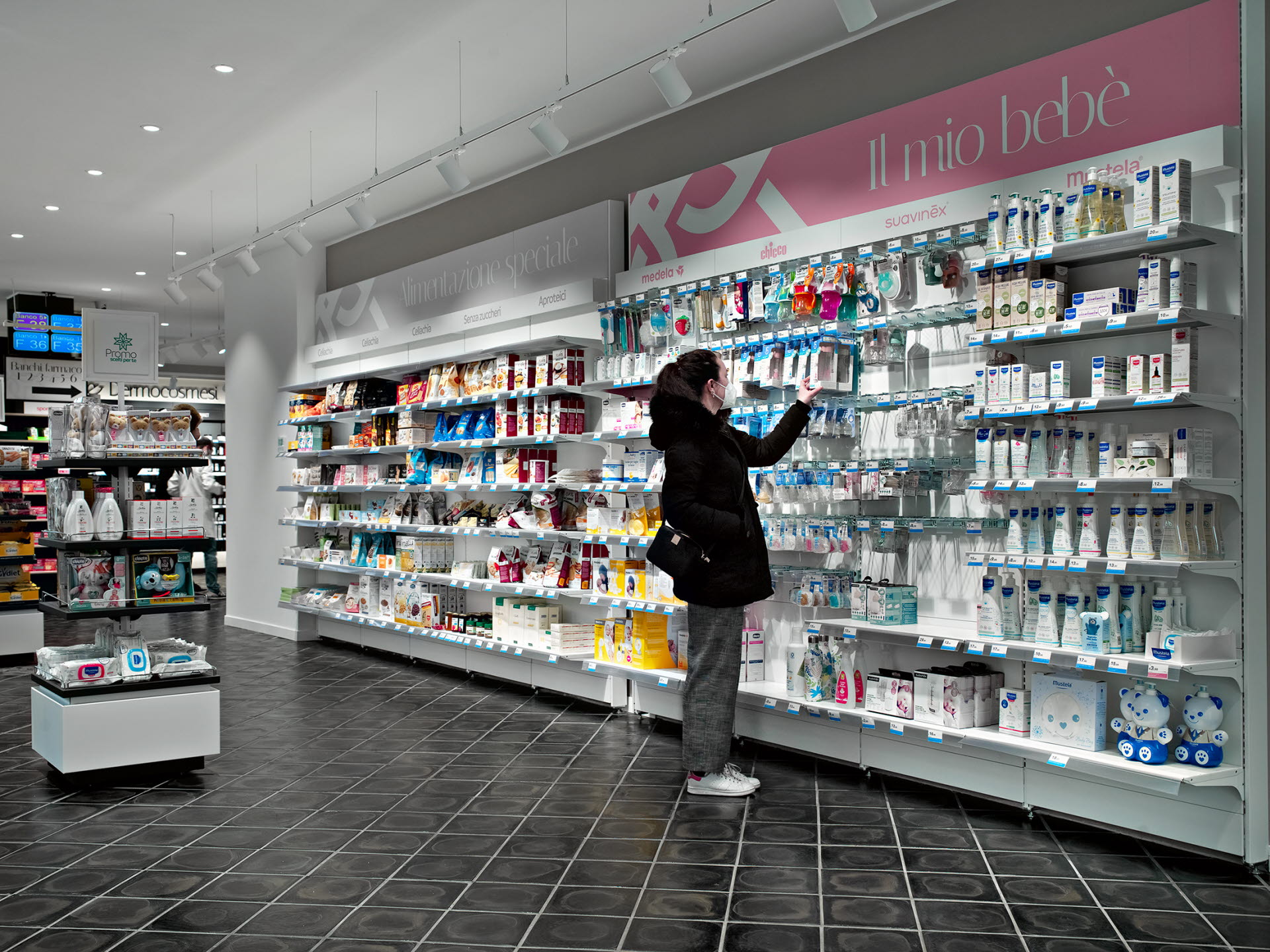 Home

/

Pharmacy, Health & Beauty
Increased sales and service in Health & Beauty retail
Health and Beauty retail faces daily new consumer demands. We help this sector find new, unique solutions for efficient service and sales.
Shifted perspective for Health and Beauty retail
Health, beauty, and pharmacy consumers today face a lot more choice and convenience than before. Most products and knowledge are offered by an increased number of competitors online. Physical retail offers significant benefits, such as personal service, tangible experiences, and trust, but must be focused to get it right. We collaborate with brands to optimise the brand experience including the use of technology and smart solutions that meet the need for inspiration and confidence.
Analysing new consumer shopping behaviours
When our customers reach out to us, we offer several collaborative methods according to their mission and goals. To understand the challenges and opportunity within our customers', our Solution Design teams use a combination of creative work-shops, consumer insight, data analysis and cross functional workstreams to co-create solutions that deliver a strong return on investment.
When we have established focus areas to develop, or maybe even new business ideas, we can help to translate these into layout, design, and solutions to serve the consumers more efficiently, saving you operational cost and Increasing sales. Our mission is to ensure that every aspect of our cooperation should deliver clear ROI.
We love to discuss new physical retail. Want to investigate?
Best practice and proven ROI
More stories
Below you can find short customer stories with measurable results within - experience, sales, efficiency, service and costs
The desired consumer brand experience

Increased conversions and sales

Improved operational efficiencies & services