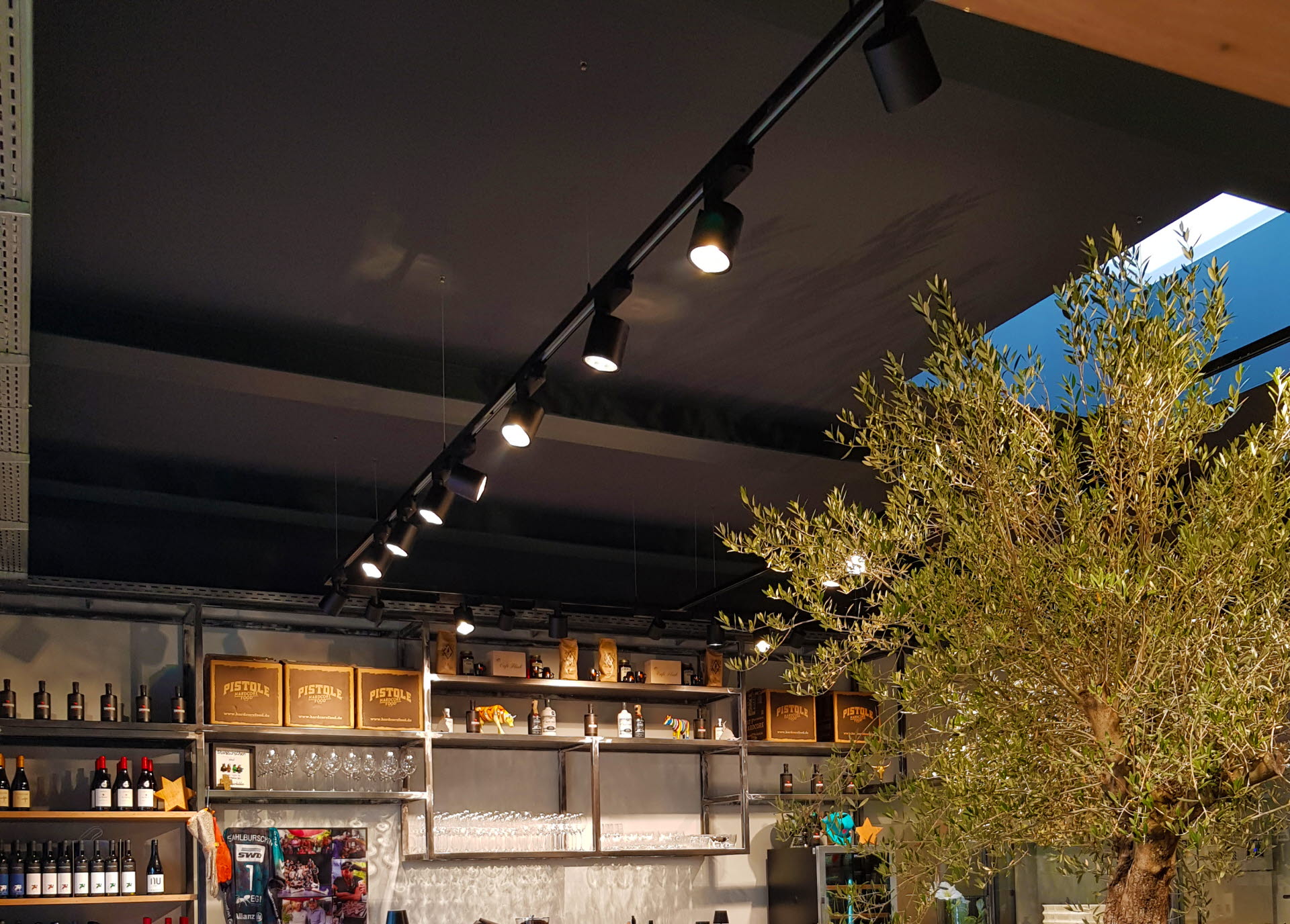 Tracklights - creative and flexible lighting
With luminaires based on 3 phase tracks, you can easily create a flexible and easily adjustable consumer experience.  
All luminaires are powered and controlled through the track with one single mains connection which saves installation cost. Different design, sizes and lumen outputs may be mixed to create the right lighting atmosphere. 
Wide, flexible range to fit different lighting needs
Our tracklight range offers solutions for most lighting tasks. A wide choice of lumen packages, beam angles, colours and leading control options makes it possible to create the desired consumer experience without high installation costs.  
We offer a number of carefully selected tracklight product groups with different designs to fit your store concept. A close co-operation with our own ITAB interior architects and lighting designers results in the latest designs and function. 
Our tracklights may even be controlled together with sound and digital media in the store, using the unique Piri system which allows you to schedule adjustments to light, sound and  
media after time of day, week, month and even change the experience as people pass through the store on the fly. You can choose our tracklights with integrated Piri radio module and Piri external wireless sensor control to create a true multisensory experience.  
A tracklight story
Together with one of our customers, a German fashion retailer, we co-created a young and modern new concept. An innovative lighting concept was created to make the customer journey more attractive. The concept needed a creative lighting design staging the merchandise in a modern way. Fashion is changing constantly with new trends and the lighting arrangement must be easy to adjust to new collections every month/week if needed. Tracklights are a perfect solution for fashion retailers. 
Increased consumer experience
The use of tracks and spotlights creates a very flexible solution and sets the merchandise in an ideal stage. The linear light profiles in the project support the young and modern new concept. Highlight areas are additionally emphasized by lighting squares. 
Reduced operational cost
The use of tracks reduces installation cost due to fewer connections of the mains in the ceiling. Position and direction of the luminaires can be changed in the track by the merchandisers without having to order help from electricians. This adds flexibility and saves operational cost as well as time spent on reshaping the store, keeping it up to date with recent trends and collections.