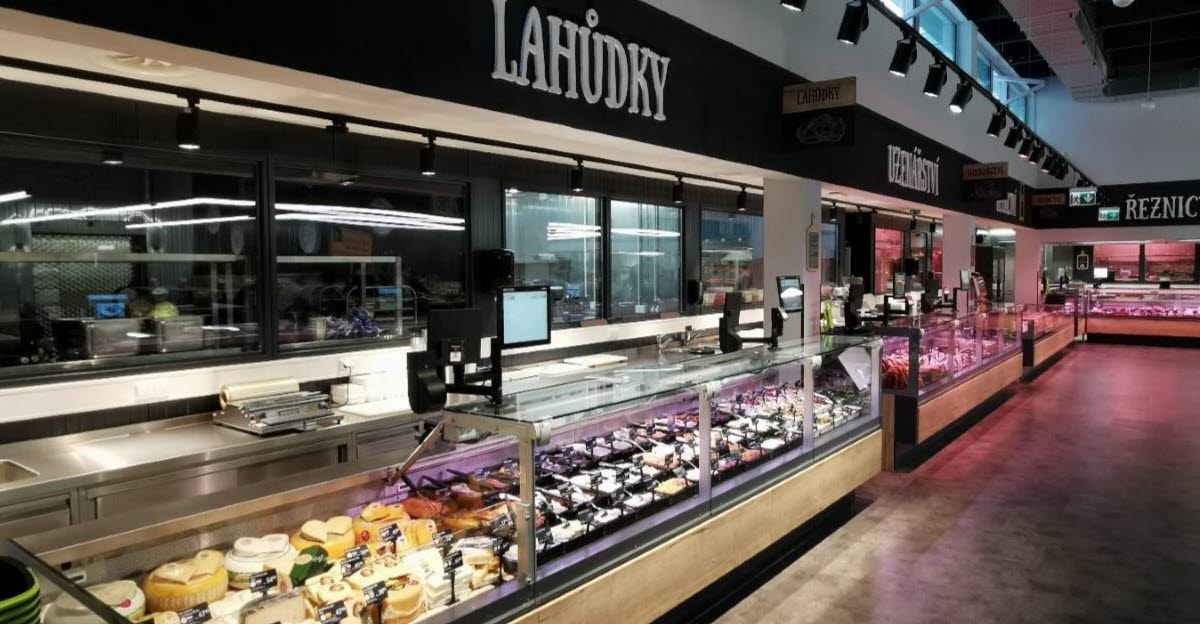 A changing consumer landscape
The grocery chain Globus, which typically operates a single hypermarket format, wanted to react to the changing market landscape. To do so, an idea about adding local presence, connected to unique Globus brand values, was proposed.
Carefully considered concept design
To accomplish the desired brand experience, "a local fresh offer", the project to design a brand-new store concept began. ITAB was entrusted to manage the project, including developing the carefully considered concept design, interior, checkouts and lighting.
Same brand, in an innovative shape
The result was a brand-new Globus Hypermarket, in an innovative compact format. When you enter the store, you can feel that the highlight is the fresh department, connected to the on-site restaurant. ​
Illuminating experience
Attractive, sustainable lighting was one main ingredient for the new store concept. You can see the standard track as well as spotlighting, complemented with special architectural lighting. To save energy, the lighting in all main areas is dimmable.
Another extra feature that was installed on-site was special LED chips, applied to the spotlights for the meat and bakery section, to illuminate the products to create the best effect.