Hunter Douglas and shop-in-shop concept
Many brands within Home Improvement / DIY choose to present their offer in a shop-in-shop. It's an effective way to be seen in a larger context, but still, achieve the desired brand experience in the surrounding retail environment.
A solution showing many shades
Hunter Douglas supplies custom window blinds, shades, shutters and draperies. They wanted to strengthen their physical presence and display their wide range of products on a relatively compact retail space, with increased operational efficiency. To achieve this, the plan was to install over 400 new shop-in-shop concepts in six countries.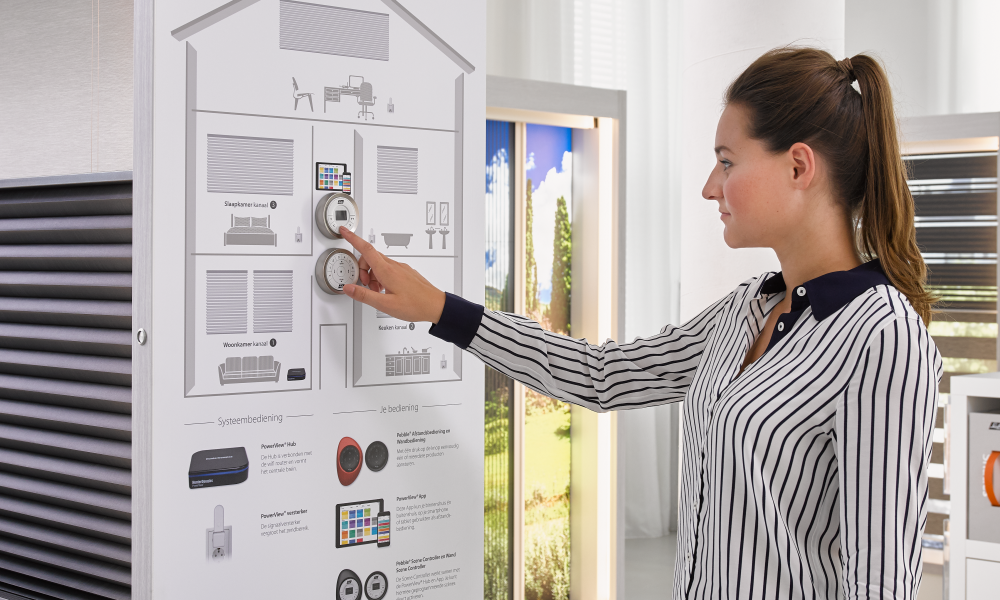 The way to expose products with a natural feeling
Hunter Douglas turned to us for our retail design knowledge, experience, and well-proven solutions to realize the plan. Based on consumer knowledge, our Solution Design team began to sketch out how the wide range of blinds, shades, and other window covering products could be shown in the simplest way. We also had to consider their desire to present the products in a way that felt natural, almost what they could look like in a consumer home.
Installation with minimal interruption
When installing a shop-in-shop concept, timing and efficiency are crucial. The impact on the store should be kept to a minimum to avoid disruption of the day-to-day business.
To deliver a pleasant, physical brand feeling without friction during the in-store installation, all the modules for the new Hunter Douglas concept were designed, engineered, and produced in such a way that the assembly was made almost completely at the production site. Only the mounting of the products and smaller details were made on site in the store.
A satisfying result
The project ran smoothly and after six months, with an installation speed at 8-10 stores per week, the 400 stores were done.
The concept delivers the desired consumer brand experience and has improved operational efficiencies and service for Hunter Douglas.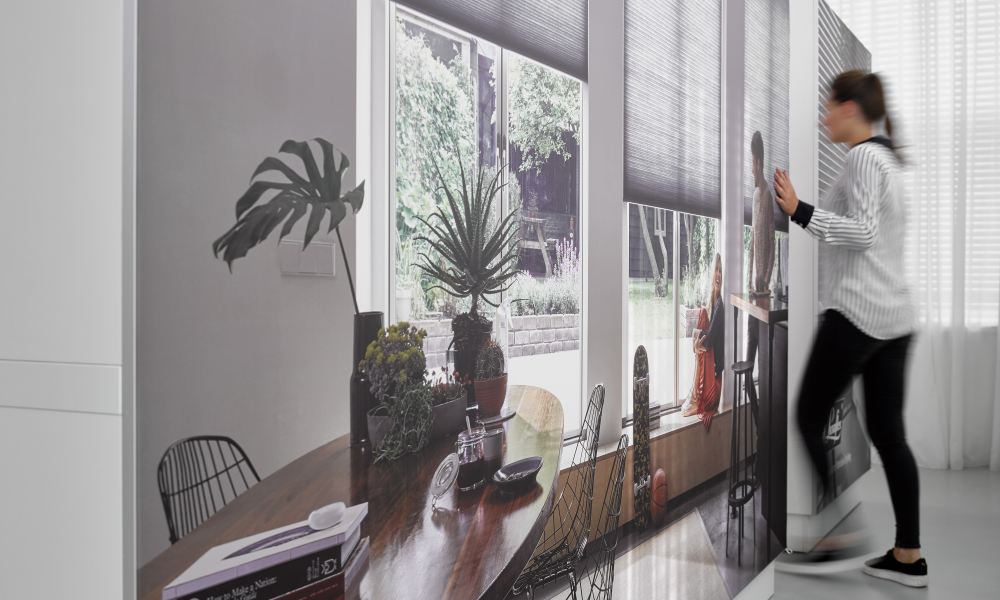 Related Cases
Get further inspiration from similar concepts