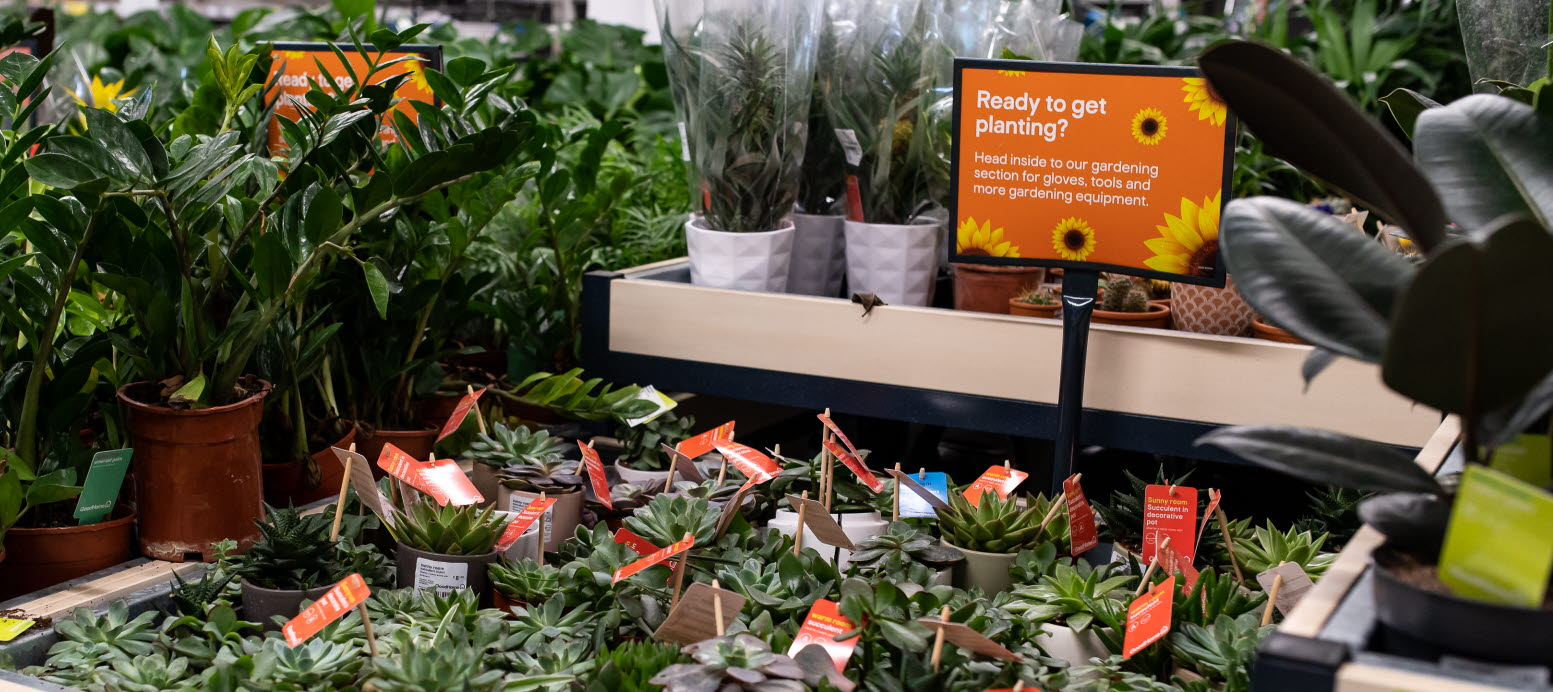 Consolidation and delivery for leading European DIY retailer
A British DIY (do-it-yourself) and home improvement brand, approached ITAB to support on consolidation, manufacture, and delivery of their new in-store range of House Plants.
EFFICIENCY DRIVEN SOLUTION PARTNER
They were seeking a solution partner to support across the end-to-end delivery of their new range of House Plants. The main objectives were to deliver the full estate roll out, to challenging time constraints and improve efficiency to reduce unnecessary cost.
TECHNICAL DESIGN & QUALITY CONTROL
ITAB translated design intent into manufacturing drawings and achieved additional savings through value engineering the existing designs. Further reduction in cost was achieved through manufacturing processes and optimisation of material yield.
EASE OF ASSEMBLY FOR COLLEAGUES
The equipment was engineered to maximise transport efficiencies, reduce packaging waste and enable colleague assembly onsite. Each delivery included a step-by-step guide to support colleague assembly, removing install costs and improving ROI.
ADAPTING TO THE PANDEMIC
Manufacture was distributed in the most efficient manor across ITAB's supply network to manage both risk and expectations during the pandemic. This ensured a 'right first time' approach to delivery and 'quality control' across the end-to-end process.
END-TO-END CONSOLIDATION SERVICE
Through one point of contact and unified project management services, this retailer achieved greater control, visibility, and assurances through the roll out process. All equipment was picked, packed, and stored in-house prior to roll out, significantly reducing risk of potential errors onsite.
RELATED CASES
Get further inspiration from similar concepts