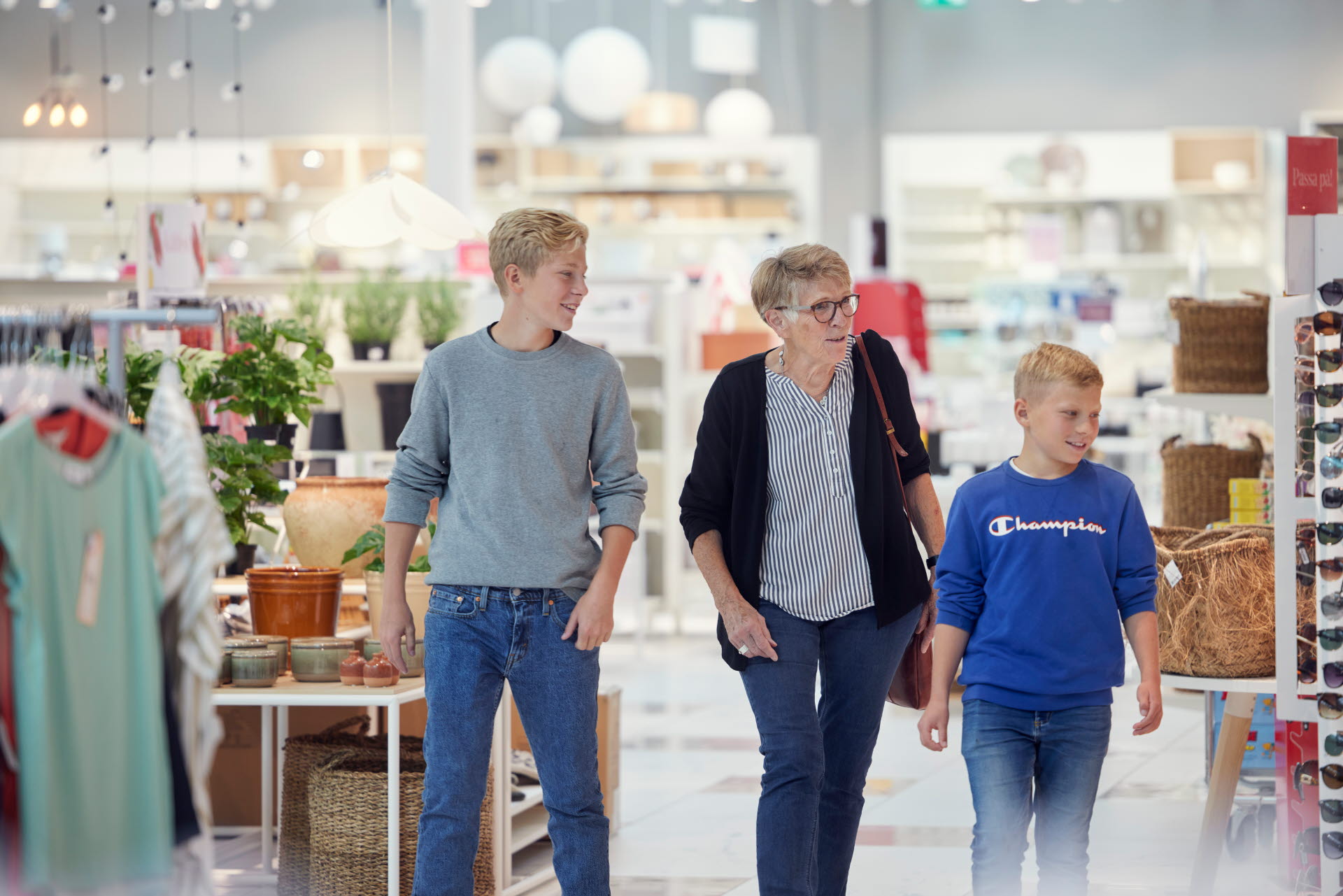 What does a department store look like in 2022 and what is it?
Everybody used to be able to tell you what a department store looked like, but changing shopper habits, new channels and, of course, a pandemic, have all combined to make saying what a department store is or what it will be more problematical. A brief look at what's happening.
Time to consume: 3 min
28 April 2022
By John Ryan
What do we understand by the term 'department store'? Until relatively recently this would have been considered a question that would have a simple answer: a store in which there were categorised departments and which was controlled under a single banner.
In the normal run of things, this would have meant a big store, normally in the centre of a town or city and one that would probably have had multiple floors. On the outside there would be an overarching name and everything within would have reflected the values of the operators – most of which would have evolved over a long period.
But think about this. Imagine a store that started life as a single proposition, a fashion store perhaps. Over time its offer was expanded to include homewares and perhaps a café. The store in question is UK retailer Next, established in the early 1980s. Visit its flagship store on London's Oxford Street today and the original idea is still there, but there are also a series of complementary shop-in-shops, including Costa Coffee, Paperchase and, most recently, a 4,000 sq ft branch of Gap, which disappeared from the UK in 2021, but it's now back.
Is a multi-faceted offer a department store?
Effectively this is a multi-faceted offer with a broad swathe of different categories being covered. But the question that has to be asked is whether this is now a department store? David Dalziel, executive creative director of the eponymous London design consultancy Dalziel & Pow, thinks not: "People like Next and Marks & Spencer are basically big box retailers that have added stores [Shop-in-shops] almost like a mall landlord," he says.
All good, but this does not make it a department store as, according to Dalziel, this is just a case of a large retailer with rather too much space looking for ways to fill it, without a huge amount of consideration being paid to what might sit with what. He says that while this is certainly a varied offer, it does not have the element of curation that is the hallmark of the true department store.
If you follow this line of thinking, where does it lead? There would appear to be stores that are, in effect, covered markets, but without the presiding genius that is the imprint of, say Selfridges in London or the newly opened, eight-floor WOW store on Madrid's Gran Via. The latter actually employed eight different architectural practices, one for each of its floors, giving a distinct feel to each of the levels.
Yet does this mean it is eight different stores? Not according to Dalziel's thesis as the controlling thought about what each level represents and how they ultimately fit together is dependent on the WOW management. Dalziel cites a project his consultancy is working on in Canada which is still two years from opening, but which will be state of the art as far as encapsulating what a modern department store is actually about.
A store that will 'be like Switzerland'
The store will be in Vancouver and it will "be like Switzerland" according to Dalziel. By this he means that it will be a "neutral" space, one in which, as he puts it: "You don't rent spare space to Mango and then find Mango aren't as good as they used to be. You decide what goes where and how it all works." He continues: "It's flexible. Shopping online is part of the whole, but there is an understanding that it is part of an overall scheme." The shots are called by the owners and when it opens, Dalziel claims that it will be quite unlike anything else in the city. This is about "fewer and better department stores. Self-contained and with more control for the retailer".
This then, is perhaps what we mean when we say 'department store'. This is not a series of retail offers all vying for space under a single roof. That may well be the case in a department store, but all is managed and the decisions about what goes where are taken by a single entity.
Department stores with attitude
Over the past couple of years, we have seen a fair number of department store chains disappear, in almost every market. Those that remain have a reason for being. It is no longer enough just to base your appeal on having a lot of stuff. Today, consumers are presented by department stores that have an attitude that which will be recognised by the shopper. The term now involves a lot more thought than might have been the case in the last decade, but what is interesting in all of this is that the outcome for the consumer is probably that (department) stores are better. Don't expect everything to be good, but the generality is an improving curve in this part of the market. "Self-contained and with more control for the retailer," as Dalziel says.
Article written by
John Ryan
Store design specialist and Newstores founder