Sustainability and sustainable retail have become a topic that engages consumers worldwide. Sustainability is equally important to H&M, and the brand continuously develops this field to stay attractive to their consumers and the planet.
Sustainability a key part of H&M brand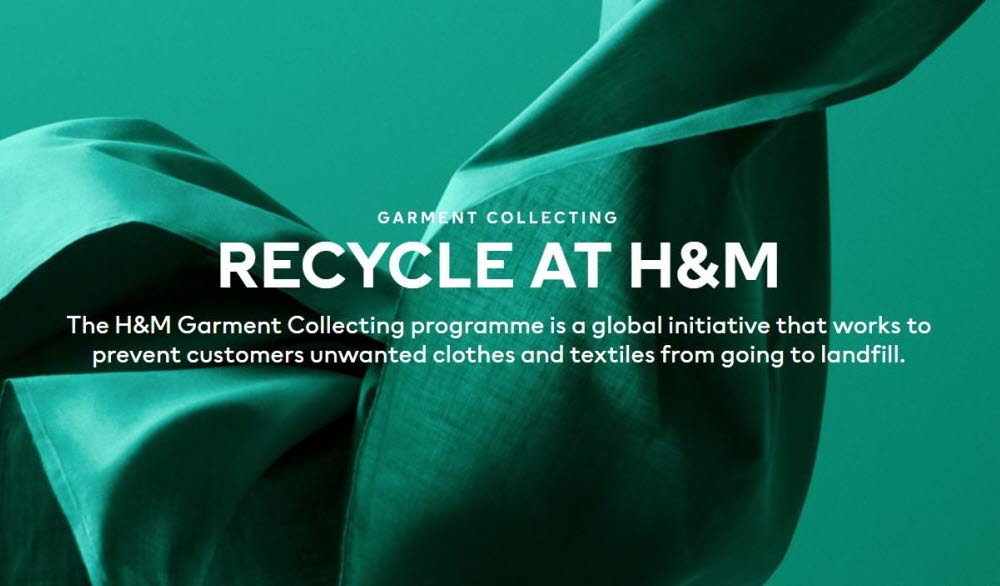 H&M has been running a garment collection initiative since 2013. For every 50Ib (22,6kg) of donated items, H&M plants a tree via its partner One Tree Planted. All donated items are then recycled or reused. Having been running this for a while, H&M wanted to boost the initiative. To make donations more exciting and to raise awareness of the program, the goal was to find a new way to interact with the consumers.
Retail innovation a starting point
H&M reached out to Ombori "member of the ITAB family" and Microsoft as partners, to discuss the possibilities of using interactive, digital engagement as a solution. After digging into the case for a clear picture of the vision, we started to evaluate the possibilities with interactive retail technology, based on the ITAB Cloud Platform.
Value adding awareness
The result of the development was a brand-new innovation, Smart Garment Collection Bins. Interactive screen and integrated scale give the consumer immediate support after the donation. A new message appears on the screen, saying "thank you for your contribution" and tells them the exact weight of the donation.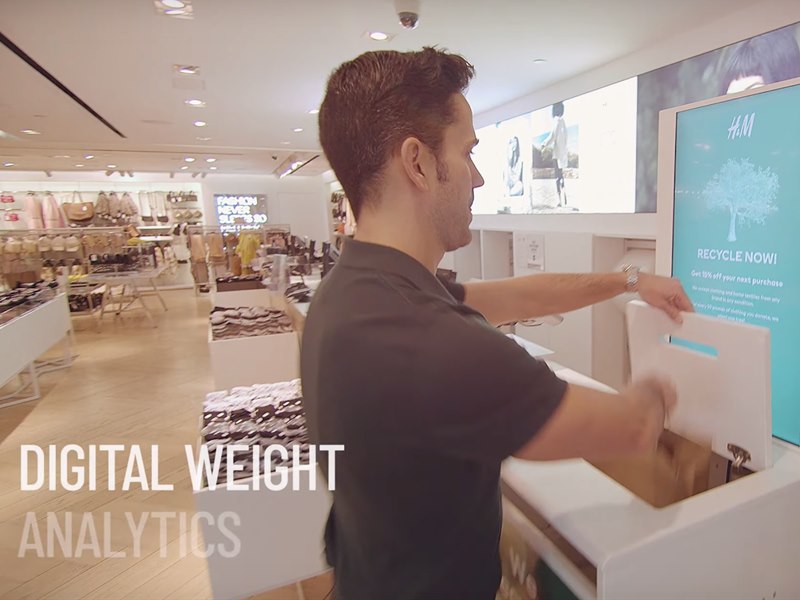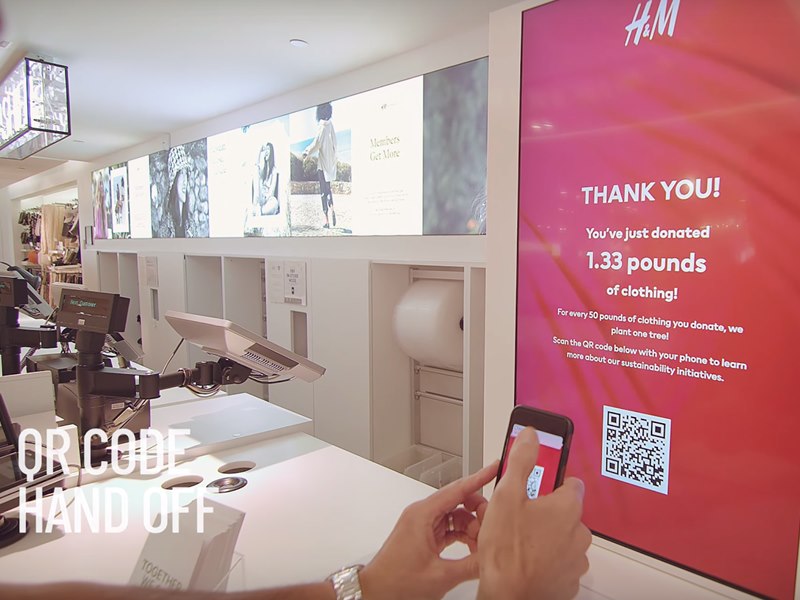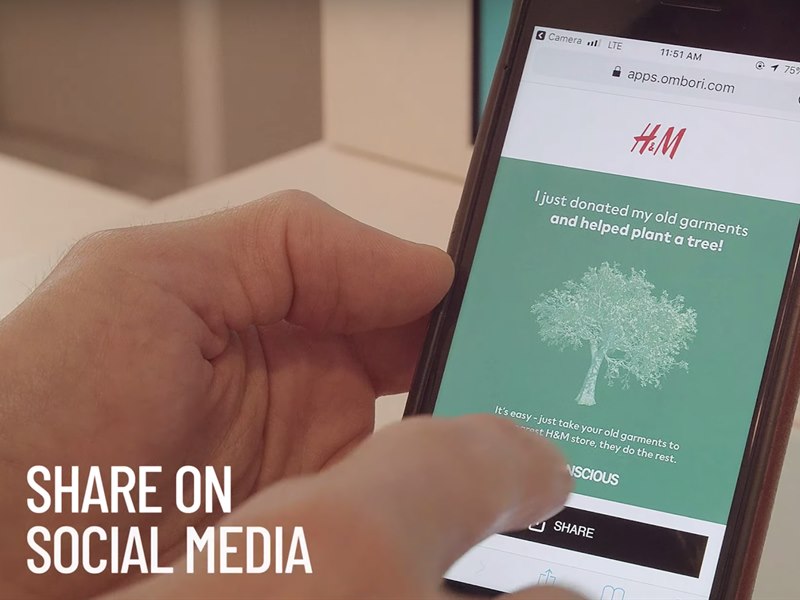 To increase awareness, the very first automated bin was placed near the checkouts in H&M's flagship store on 5th Avenue in Manhattan. When not using it, you get visual data of the total amount of clothes collected via the bins. At first, this was only from the NY store but as the solution was rolled out, it also from other stores nationwide. This makes the consumers feel that their donation means something and is making a real difference.
To spread the word and improve the knowledge of H&Ms work on sustainability, a mobile connection was introduced. This invites consumers to share their effort on social media and offers further reading about H&M´s other sustainability initiatives.
Improved colleague productivity
To make the bins even smarter, they are integrated with Microsoft Teams. This enables the bin to let staff know when it´s full. The connection to smart watches prompts staff to empty the bins exactly when needed.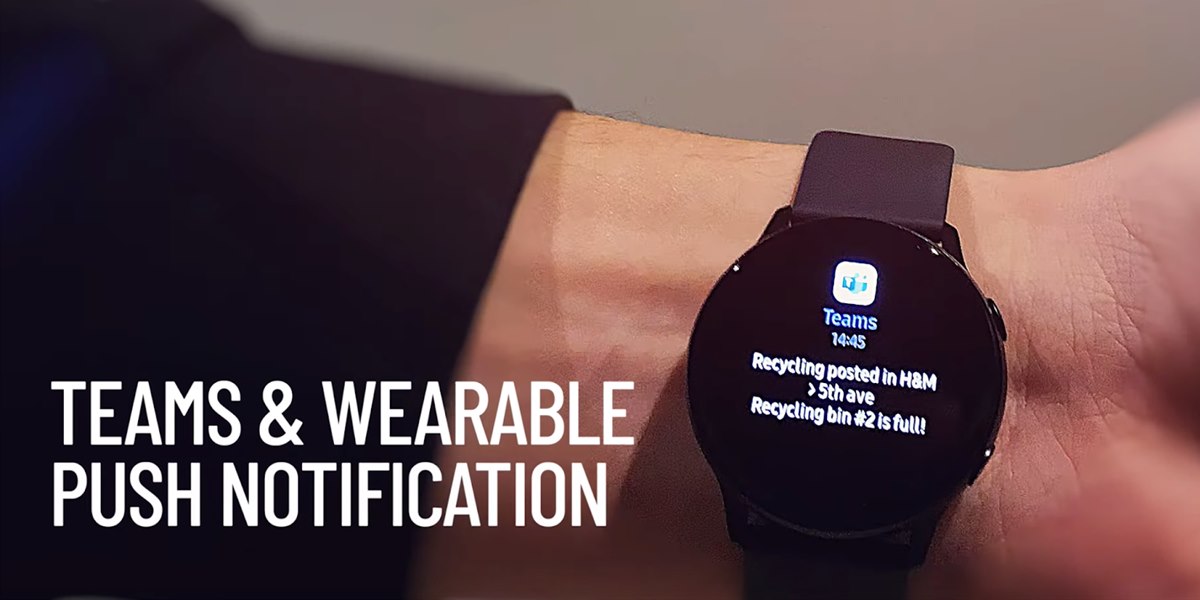 Today you can find the bins in Washington DC, Los Angeles, San Francisco, Miami, Chicago, Atlanta, and Houston. The goal is set to collect five million pounds (2.3m kg) of recycled clothing, a goal that will enable the planting of 100,000 trees.
Click to watch the video: Sustainable retail with garment collection bins H&M