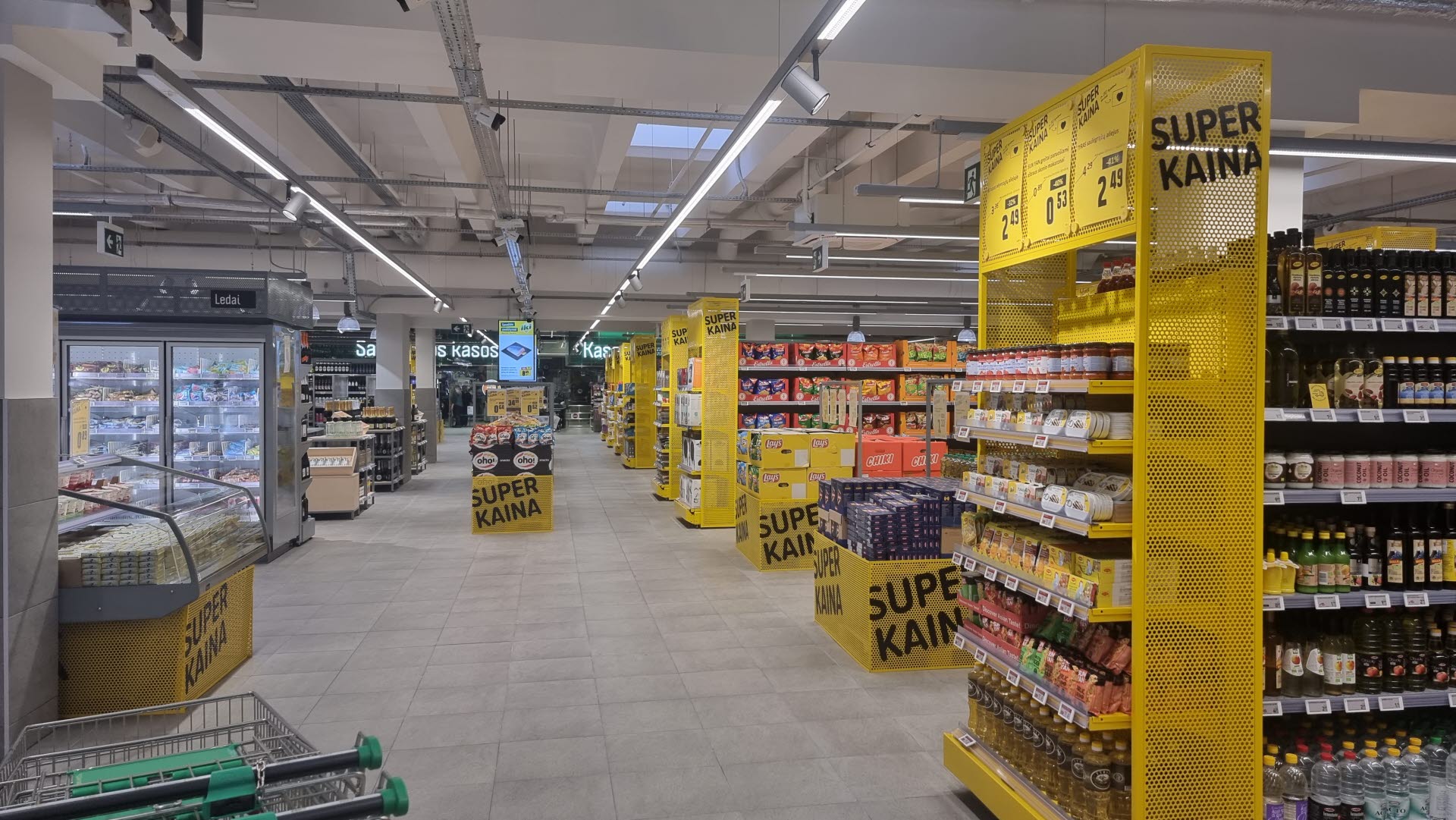 Working from an initial concept and to short timescales, ITAB designed, developed, and delivered numerous retail solutions for IKI's store of the future.
ITAB, in collaboration with IKI, developed multiple category solutions through design-led thinking and making use of readymade equipment solutions.
Taking an iterative approach to the design development ensured IKI maximised its project costs and delivered an enhanced ROI.
Bold signage & promotional displays
Working closely with the IKI designers, ITAB developed lightweight structures to achieve bold impact and greater visibility across the store.
Suspended signage canopies, flexible promotional ends and bulk display shrouds direct consumers to key promotions and ease in-store navigation.
Right first time delivery
ITAB engineers captured all IKI's amends throughout the end-to-end process, ensuring high customer service and satisfaction.
IKI made the best use of ITAB project management and installation services, ensuring that the first two stores landed on time and budget.
RELATED CASES
Get further inspiration from similar concepts