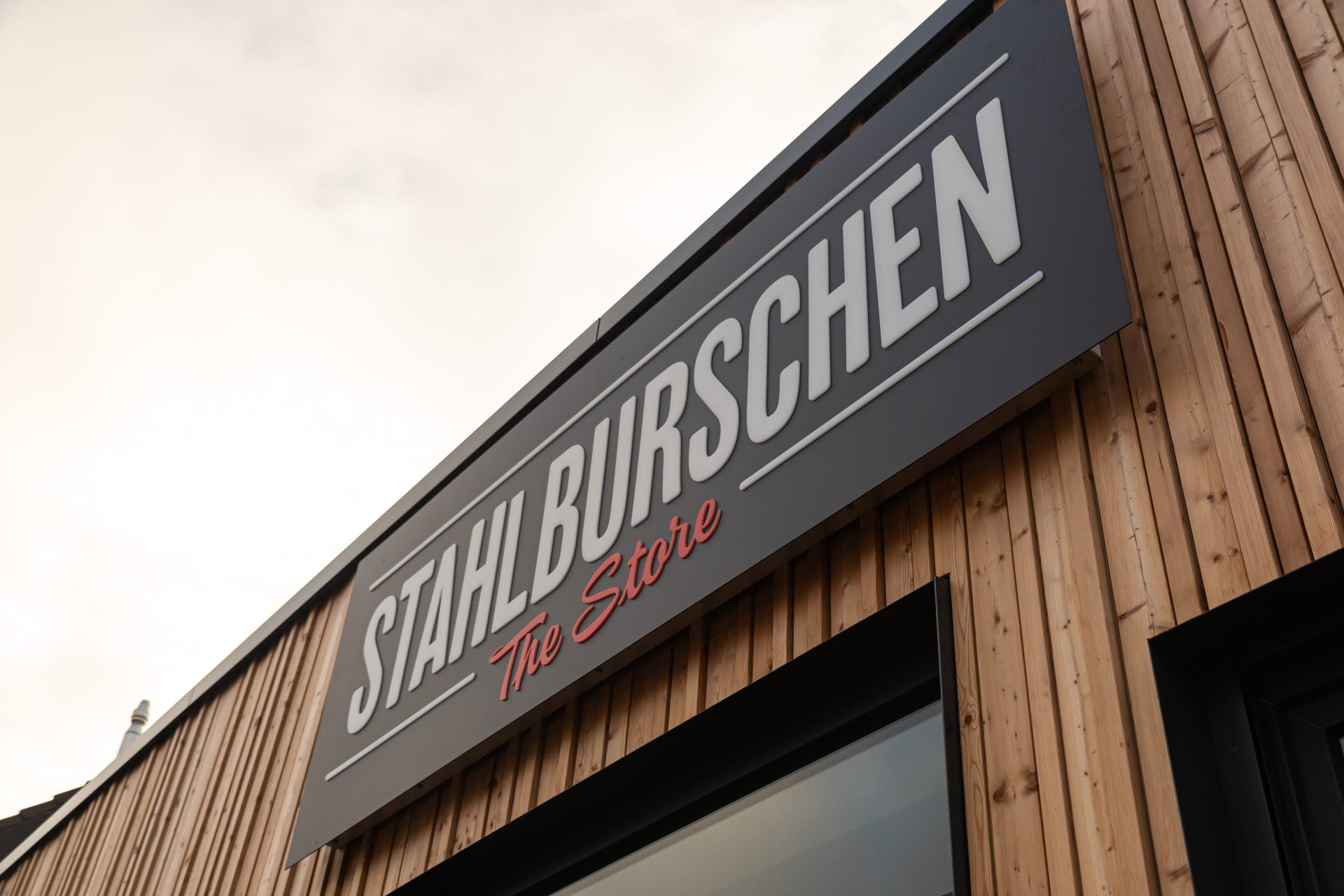 inviting interior design and lighting concept for stahlburschen the store
ITAB was trusted with the opportunity to design the store and the overall lighting concept together with the customer. Stahlburschen key values: quality and enjoyment were incorporated into the concept.
A brand experience with knowledgeable and enthusiastic staff
The delicatessen shop in (Düren) Germany opened its doors in early November 2021. You can find a variety of goods in the store, such as prime beef, pasta, alcoholic beverages, spice, coffee and more. And if you need help making a choice between all these high-quality products, the staff are happy to help.
Brand identity translated to the shop floor
Stahlburschen focuses on quality and enjoyment. These are important elements that are reflected in the concept. Steel and wood elements are included, as well as lighting tailored to the product. These elements contribute to the feeling of quality.
By integrating a tasting area, a gin & coffee bar, and an open pasta production kitchen, inspiration, and experience have been added to the concept.
A lighting solution that reinforces the concept and the products
The lighting concept ensures coherence throughout the store and at the same time highlights product presentations.
The illumination within Stahlburschen reacts to the different high-quality goods with different luminous colours and intensities. Prime beef needs a different luminous colour and intensity to that of spices and sauces, for example. In this way the lighting concept enhances the perfect quality of the goods and reinforces the feel-good atmosphere of the store.
With the highly flexible system of tracks and track lights, the lighting is easily adjusted to suit every new presentation by the staff.
The latest LED-technology also ensures the best luminous efficiency with less energy input.
Increase sales by putting the consumer experience first
The new concept helps to deliver a higher turnover. This is partly because, in addition to various presentation areas having an improved look and feel, a bar and a tasting area also have been added. As a result, this provides the customer with a sense of being given the time and attention to orient themselves at their leisure, and thus a more relaxing experience.
RELATED CASES
Get further inspiration from similar concepts