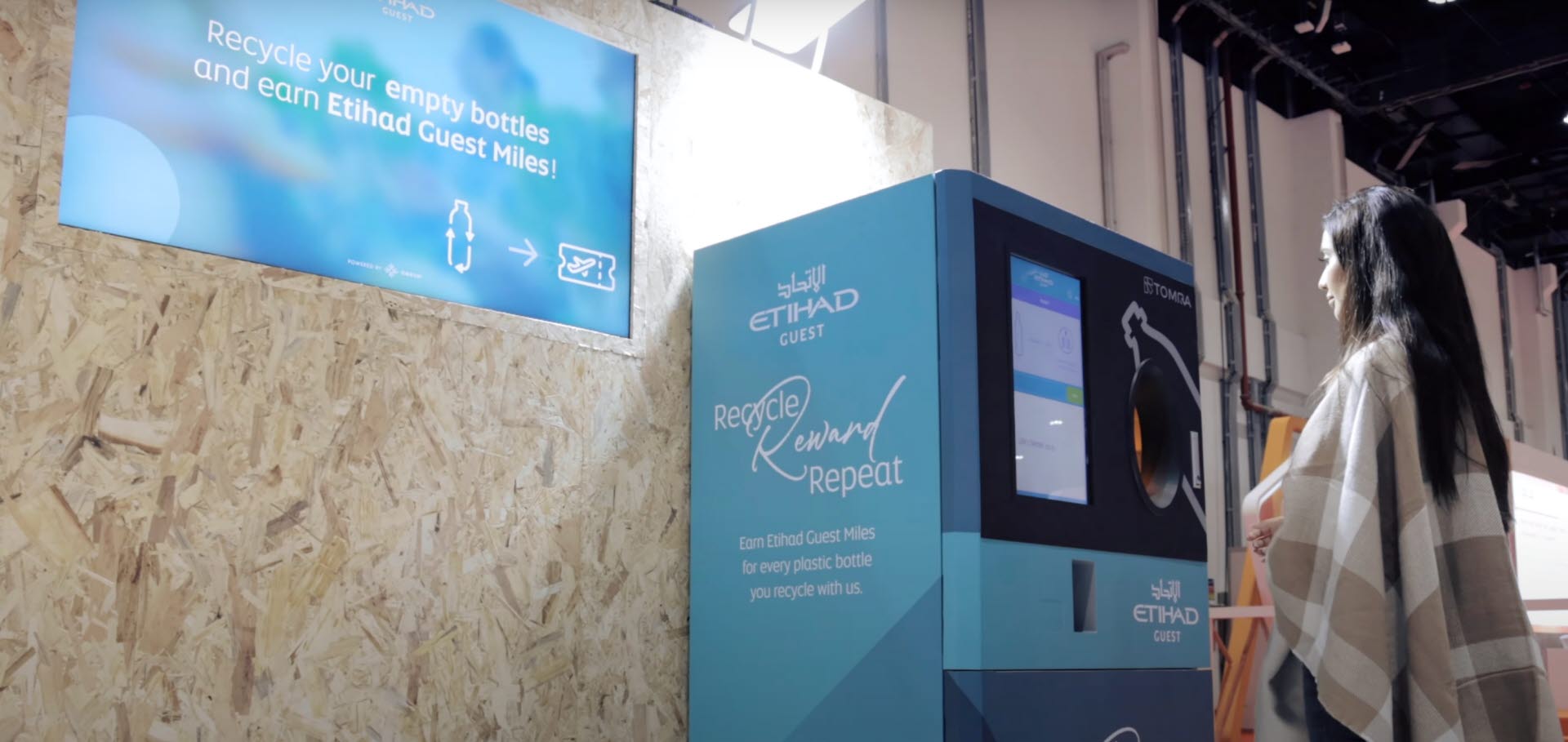 In-store recycling helps retailers meet sustainability targets
Sustainability has gone from an aspiration to a necessity for many retailers. This is partly due to regulatory compliance, but it's also driven significantly by consumer demand.
Time to consume: 3 min
19 May 2022
By Oskar Jakobsson,
Chief Product Officer, OmboriGrid
80% of consumers say sustainability matters to them, and 57% of consumers are willing to change their purchasing habits to reduce environmental impact. That's not something retailers can ignore, which is why 53% of brands say improving sustainability is a top priority this year.
There are several areas where retailers can reduce their environmental impact. The supply chain and manufacturing is an obvious place to start, but it doesn't have to end there. Retailers can play a huge part in encouraging customers to recycle packaging and unwanted goods, such as empty beverage containers or worn garments.
The challenge is that customers have little or no incentive to actually recycle. As a result, even if a retailer makes the effort to use returnable materials, there's a good chance these will end up thrown away instead of recycled. And if a customer deposits their items in a municipal collection point, the retailer has no way to verify how much is actually being recycled.
What's needed, clearly, is a solution that both encourages customers to recycle, and gets them to do it in a way that enables retailers to generate measurable results.
The answer is both counter-intuitive and deceptively simple – pay customers to return their recyclables in-store.
Reverse vending machines as in-store recycling
A traditional vending machine takes money from a customer and gives them goods. A reverse vending machine (RVM) allows them to deposit goods and get something in return.
As this short video shows, the RVM automatically sorts the deposited items to staff workload and then gives the customer their reward. This minimizes the workload on staff and also ensures that the collected items are not contaminated with non-recyclables.
Where it gets interesting is that the reward doesn't have to be cash. At clothing retailer H&M, the customer receives digital coupons which give them a discount on in-store or online purchases. Etihad Airways opted for rewarding customers with Guest Miles, which can be used towards flights or merchandise.
This approach has several major benefits.
Most importantly, it raises awareness of the retailer's recycling program and provides a great opportunity to educate customers about what brands are doing to address sustainability issues and to thank customers for doing their part to meet the company's targets. We have found that by making use of large screens, social media, gamification, and the customer's mobile phone to draw attention to an RVM, we can increase the number of customers who will recycle instead of throwing items away by 60% or more.
This immediately translates into an increase in the amount of goods that are recycled. Not only does this enable retailers to meet their recycling targets, but they can verify the amount collected in-store and create additional revenue by selling the materials. INCOM TOMRA, the leading vendor of RVMs, estimates that an RVM typically causes a 220% increase in recycled goods.
And lastly, RVMs have the added benefit of bringing customers back into the physical store. They also increase brand loyalty by giving rewards tied to future purchases. This blend of physical and digital engagement is very effective, as it provides a memorable, satisfying – and rewarding – customer experience.
Written by
Oskar Jakobsson
Chief Product Officer, OmboriGrid