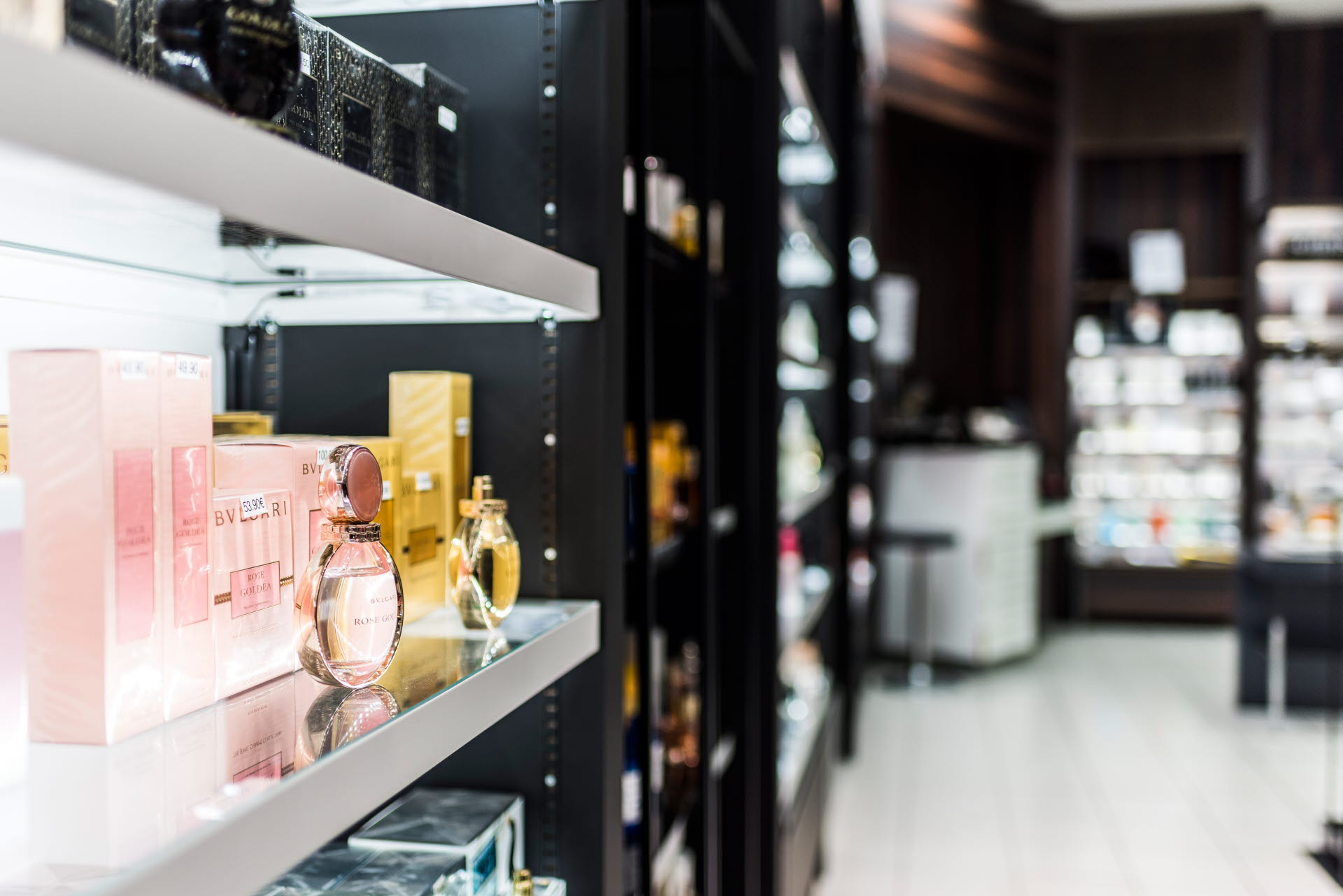 The 4 biggest trends in beauty retail anno 2021
Beauty has long been a market characterized by great competition, and this has not changed during corona. More and more players are entering the market for beauty and personal care, not least new D2C-brands who are born on social media and thus digitally superior and well-equipped to meet today's digital consumers. In this blog you will learn about the four biggest trends in beauty retail right now
Time to consume: 8 min
21 October 2021
#1 Responsibility
The beauty and personal care consumer is highly conscious. They focus on what is environmentally sound and sustainable for the globe as well as for animals and humans, and they hold retailers and brands accountable for their actions. 73 pct. of consumers think it is important that brands and retailers care about sustainability and offers possibilities for recycling, reuse, etc¹, demonstrating that a responsible business model in beauty is long overdue, and transparency at all levels is a must as it enables consumers to make informed purchase decisions. Responsible beauty doesn't only mean a focus on sustainability, clean products and a sustainable value chain, but also on social responsibility as consumers tend to care more and more for brands' values. That requires brands' attention to what beauty shoppers care about right now, e.g. inclusive beauty, body positivity and activism.
¹ Global Consumer Report, Ebeltoft Group & Retail Institute Scandinavia, 2020
#2 High tech beauty
The global pandemic has forced retailers and brands to speed up their digital and online efforts to meet new consumer demands evolved around digital and online universes. Even now, with the world reopening, we are welcomed back to a new normal, where customers are much digital savvy and online oriented. The industry must continue to focus on digital solutions – both in and out of store – that offers customers a better, more personalized or more entertaining shopper experience. High tech beauty solutions can offer frictionless shopping, make online shopping more interactive or give customers great experiences online and offline. Technology will continue to play an increasingly bigger role in the future, becoming part of the way consumers discover and experience new products, whether that's virtual try on or tools enhancing in-store experiences as e.g. customization of products.
Case: Lush' "Naked" concept digitizes packaging
In its innovative and environmentally friendly "Naked" store concept, the British cosmetics brand Lush has dropped all packaging, resulting in products in the store being on display completely naked. In return, customers can use Lush' app, Lush Labs, to get the information about the products that they would otherwise have been able to read on the packaging. Customers can point their smartphone camera at a given product when they have opened the Lush Lens function in the app, and via recognition technology the app then gives access to e.g. demonstration videos and information about the product. The concept thus avoids all plastic packaging in order to have a more positive impact on the environment while at the same time engaging customers through technology. Lush Naked stores can be found in Manchester, Milan and Berlin.
#3 Wellbeing
Corona has turned the consumption of beauty and personal care products upside down. Though makeup sales are back on the rise, the global pandemic has turned consumers' attention towards their own health and overall wellbeing – both physically and mentally – resulting in increased demand for products and experiences supplying them just that. Wellbeing comes in many forms, and brands and retailers must deliver both products, services and experiences that improve the physical and mental state of their customers.
29% of consumers want to exercise more in the future¹
47% of consumers will take better care of their health in the future¹
¹Retail Institute Scandinavia, November 2020
#4 Authenticity through social media
Retailers and brands are facing increasingly big competition from D2C brands born on social media. More and more brands start out their journey on social media with direct to consumer business models, and there are many benefits to this. It is relatively inexpensive to employ the likes of Instagram, TikTok and Facebook – platforms where consumers spend a great amount of time, and therefore D2C brands are able to directly interact with, engage in and build social, virtual communities with lasting, loyal relationships as a result. Brands and retailers can benefit from learning from these digitally native brands on social media and the way they interact and engage with customers. A large social media presence, including cooperating with influencers, continues to be crucial in beauty in order to boost authenticity and credibility by building brand communities – and this can also be transferred to the store.
Case: Glossier embraces D2C strategies
American Glossier is a great example of a fast-growing beauty brand that was born on social media and has since expanded into physical retail with its own stores and shop-in-shops and today is worth billions. The brand employs a content first strategy, which is based on the brand's narrative and DNA: the followers on social media. Everything from Glossier's products to their marketing is created together with the customers, who in this way become co-creators and thus have a larger share in and connection with the brand. Through the social platforms, Glossier not only listens to customers' wishes, but also develops products based on their product feedback and discussions about beauty needs. Likewise, their marketing strategy is focused on getting customers to act as micro-influencers or ambassadors by spreading the word about the brand. Glossier's stores embrace and personify the brand with body-positive messages, and the decor follows suit with the product design; simple and dominated by pink colors. Employees are dressed in pink jumpsuits and armed with iPads, so customers can be serviced and pay anywhere on the floor, thus having a frictionless shopping experience that reflects the online experience. Glossier does not necessarily want you to visit their store in Soho, New York, so you can buy makeup. They would rather want visitors to take photos and share on Instagram in order to reach other potential buyers around the world. Glossier uses customers and social sharing as the core of their product experience, which the flagship store in New York embodies: The store is not just filled with products but encourages exploring and creating relationships.
Article written by
Laura Simone Andersen
Trend Specialist
Retail Institute Scandinavia