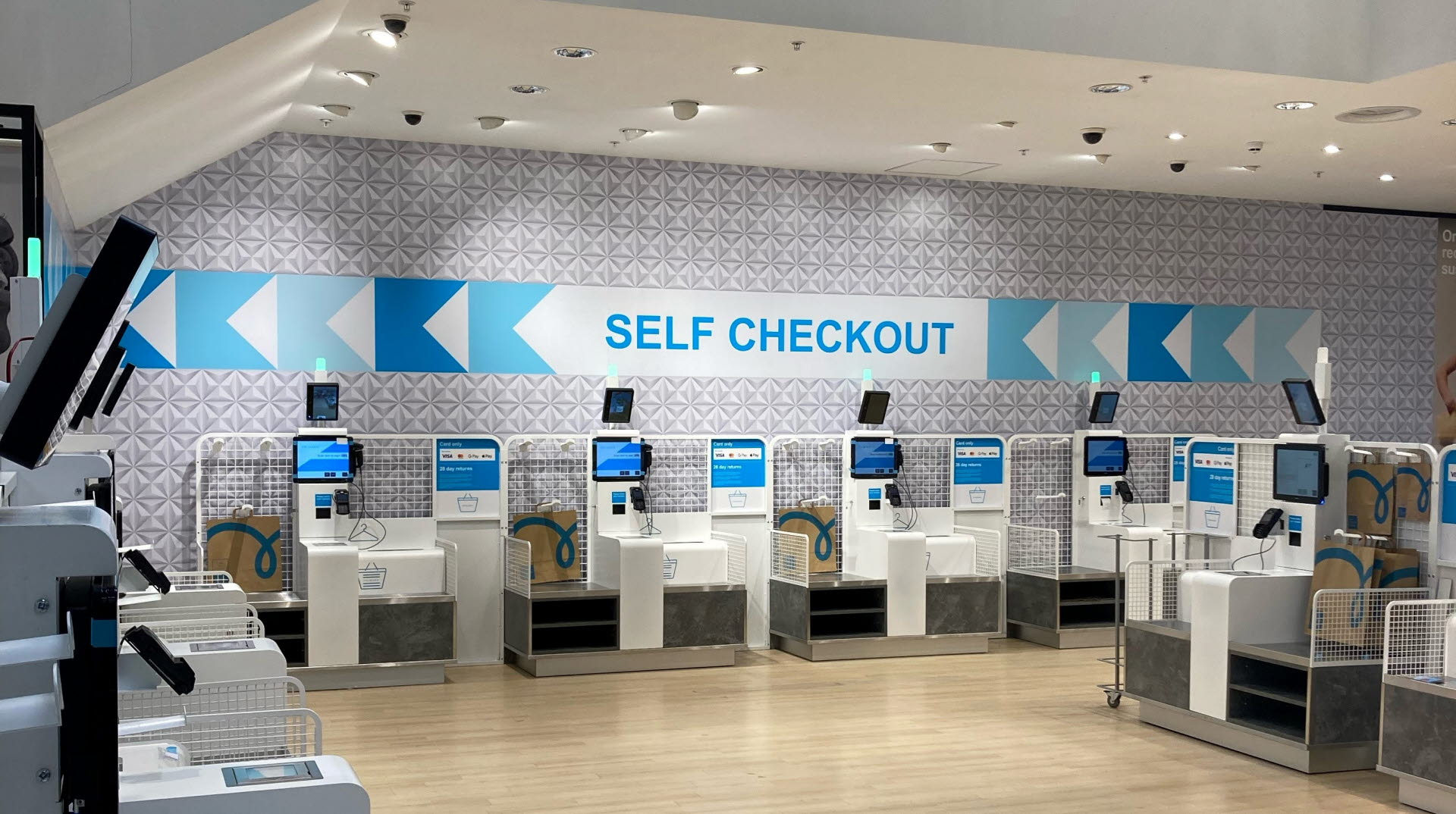 GLOBAL RETAILER LEADING IN QUICK SERVE FASHION
ITAB are proud to support a global leading fast fashion retailer, in successfully designing, manufacturing, and delivering a new self-serve checkout solution. Running alongside their traditional assisted bank of tills, this is a world first for this retailer.
OPERATIONAL FOCUSED DESIGN
Working closely with the retailer, ITAB were able to design, develop and value engineer a bespoke till solution that incorporated existing technology. Qualitive research was conducted, including consumer and colleague journey mapping, to test, measure and validate the final design.
LAYOUT & FORMAT DEVELOPMENT
A working team, made up of the retailer and ITAB solution designers, collaborated on multiple layout models to create a design that delivered an efficient checkout area that optimised space and improved the overall consumer experience.
DATA DRIVEN SOLUTIONS
Through analysing checkout conversion data, including time of day, seasonal patterns and basket size, ITAB defined an efficient ratio for manned vs self-serve tills per format. This enabled the retailer to improve their labour modelling and drive operational efficiencies across the checkout arena.
IMPROVED CHECKOUT EXPERIENCE
By understanding the existing checkout journey and consumer behaviours, our solution designers were able improve the end-to-end experience, while empowering colleagues to adopt the new solution. This was achieved through creating one clear point of entry, simple navigation, and a hosted colleague proposition.
RELATED CASES
Get further inspiration from similar concepts