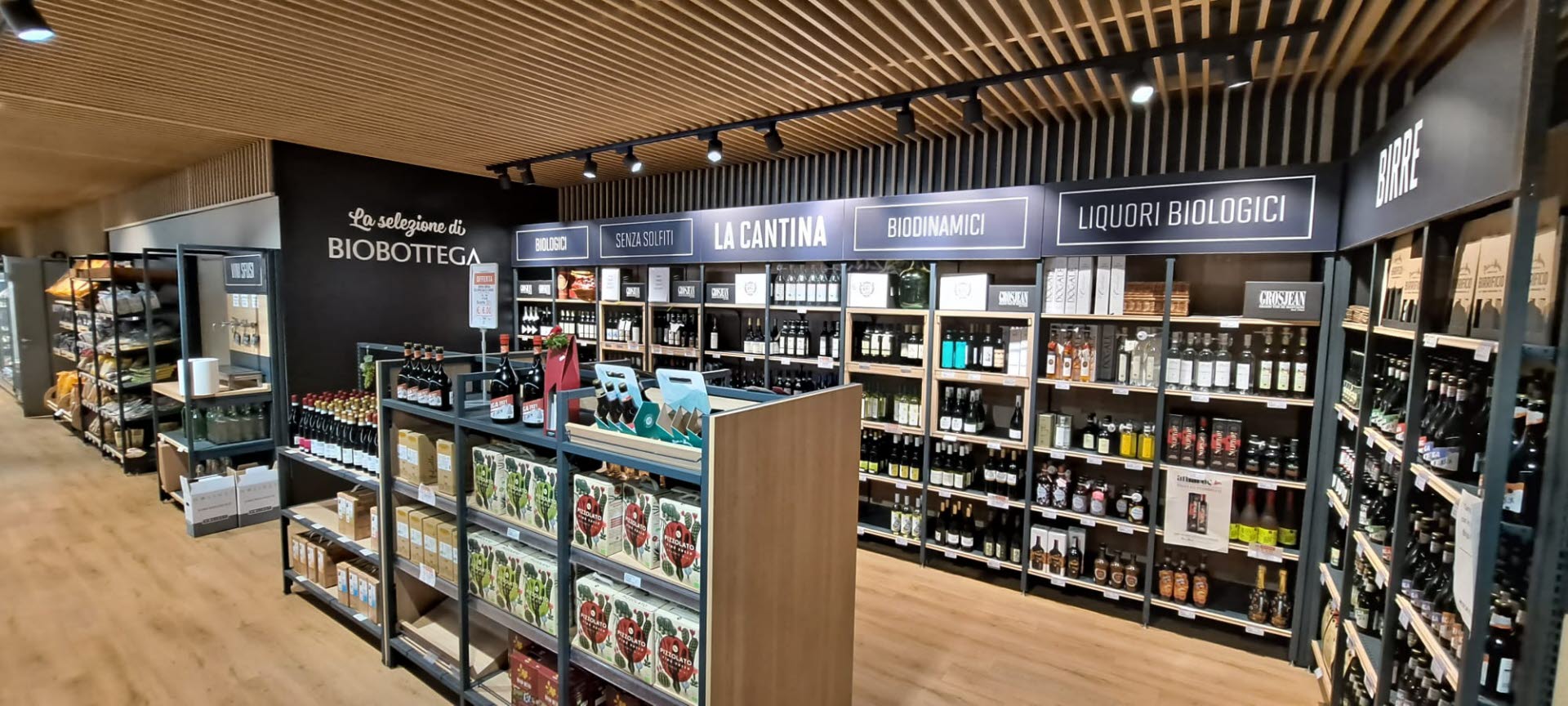 New strategic retail design emphasises organic offer
The retailer Biobottega wanted a new strategic position for its retail outlet, emphasising its organic credentials. To achieve this goal, Biobottega worked with ITAB to create a new retail design and merchandise layout concept. The new layout accentuates the broad assortment of organic products within the retailer's home decor, body care, and food ranges.
The retail outlet's strategic repositioning
To attract and retain new customers, Biobottega made a strategic decision to reposition its retail outlet brand. To make its organic profile stronger, they would undertake a redesign of the store and its merchandise layout.
Assortment analysis and retail design supported the process
Our solution designers supported the customer in the creative process with assortment analysis and a complete store redesign plan. The retail design and renovation included suspended ceilings, flooring, lighting, and furnishings.
New retail design for a unique brand experience
The cellar and food area environments were designed to be standout experiences. The key elements that helped to keep the branding and overall store environment consistent were warm colours and wooden finishes. For example, the suspended ceiling was painted in a warm colour to make the area more welcoming. The flooring is wood-effect, and the reception box is designed in wood on an anthracite background, to support the organic feel.
New lighting design creates the right atmosphere and guidance
New lighting features were created to enhance the new retail design. The aim of the new lighting concept is to create the right atmosphere and to make the consumer experience more memorable. To highlight certain visual merchandising and products, point-light illumination was used. The information desk was given additional decorative lighting elements, which give shoppers navigational aid and excellent functional lighting in the reception area.
A consumer experience that embraces nature
The result is a consumer experience that embraces natural, organic, and well-being principles.
RELATED CASES
Get further inspiration from similar concepts