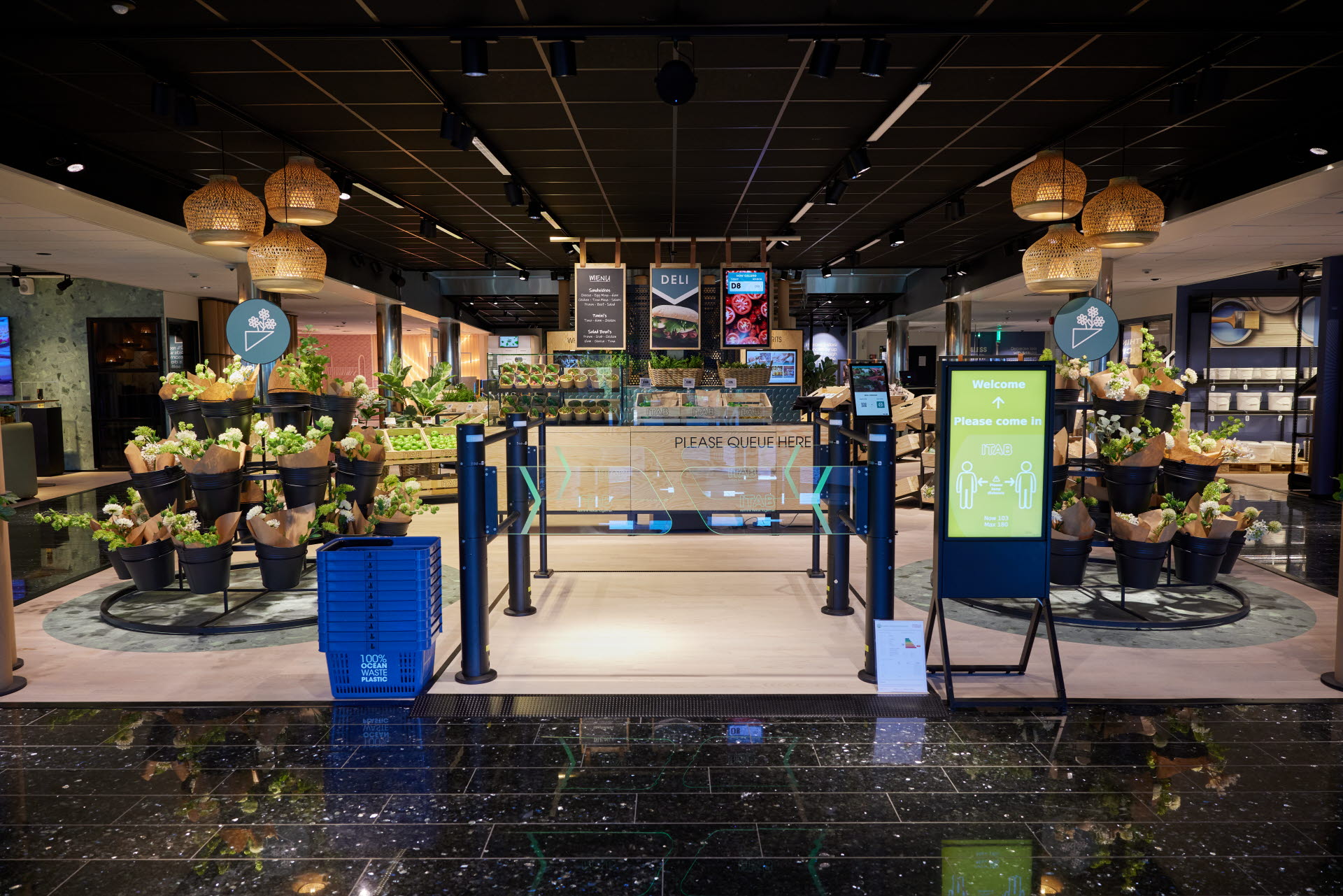 Home

/

Elevate your retail experience at our new Showroom
Elevate your retail experience at our new Showroom
Welcome to our world of retail innovation, where your ideas and our know-how come together to craft engaging, efficient, and seamless environments.
Why visit our showroom?
When you visit our showroom at the ITAB Headquarters in Jönköping, Sweden, we can collaborate to shape your next retail experience, providing measurable results for sales, efficiency, service, and operational costs.
Additionally, you will:
Experience the latest trends
Explore our showroom filled with the latest retail and interior design trends. See how our solutions can transform your business through optimised store layouts, boost sales, and create memorable shopping experiences for your consumers.
Hands-On Experience
Seeing is believing! Get up close and personal with our solutions. Feel the quality and functionality, gaining a deeper understanding of how they can enhance your space.
Personalised Consultations
Our team will be on hand to provide personalised consultations and insights tailored to your unique requirements. Through Solution Design, we can exchange and leverage ideas to maximize return on investment, resulting in distinct store experiences at minimal cost. We also offer several meeting rooms for your convenience.
For whom?
We assist customers from various sectors, primarily within Grocery, Fashion, Home Improvement, Consumer Electronics, Café/Service Stations, and Pharmacy, Health & Beauty.
All these domains are represented in our Showroom, where you will discover solutions such as Checkouts & Self-service systems, Smart fitting rooms, Consumer interaction systems, Security gates, Queue management systems, Retail interior fixtures, and Retail lighting.
Plan your visit
Our showroom is situated at ITAB's headquarters at Instrumentvägen 2, SE-550 09 Jönköping, Sweden.
To ensure you enjoy the best possible experience during your visit, we strongly advise you to schedule an appointment in advance.
Kindly complete the contact form, and we will respond to your inquiry as promptly as possible.