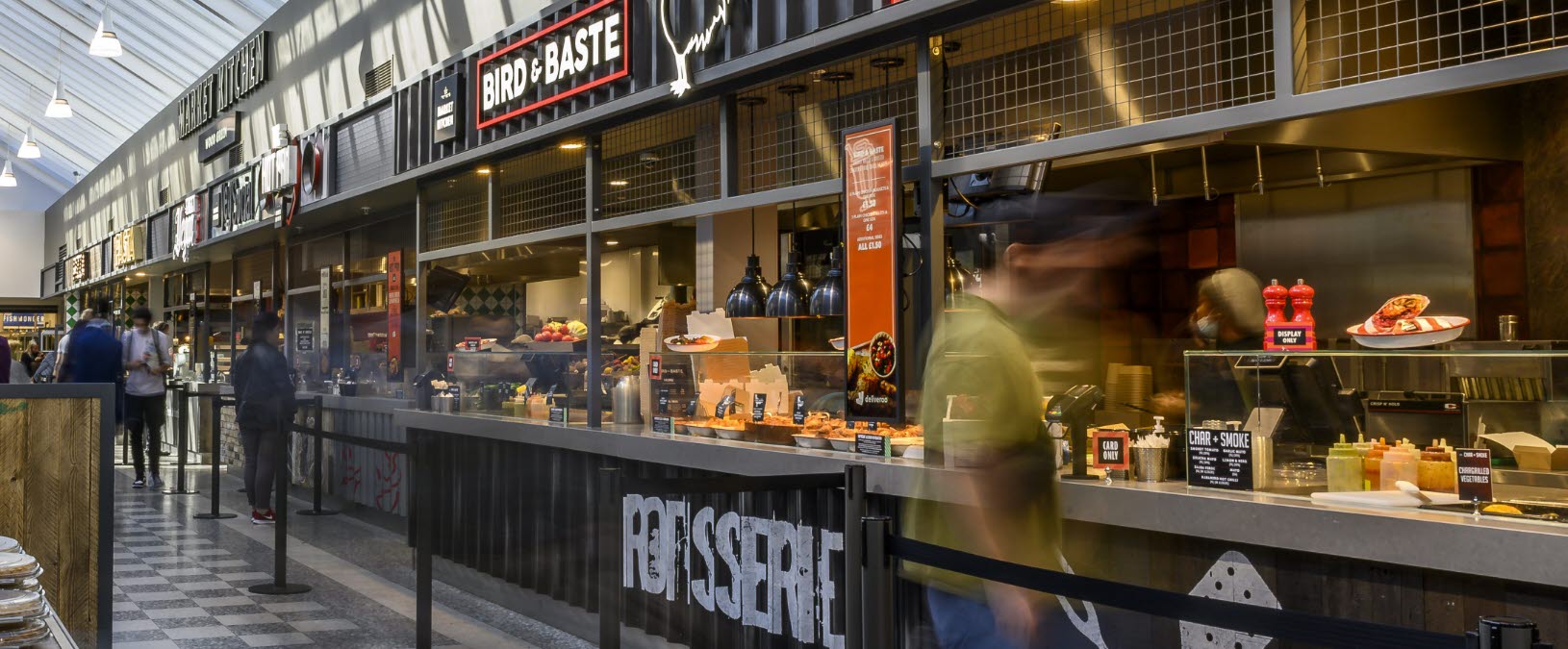 ONRED ENHANCING THE RETAIL OFFER FOR MORRISONS
ITAB's OnRed has enabled Morrisons achieving a double-digit uplift in basket size, offering relevant payment choices for consumers, and delivering operational efficiency whilst improving overall service levels.
OnRed offer a single unified view of customer, product and inventory providing actionable insight that can influence consumer behavior, like product recommendations, promotions, and real-time content changes through the platforms AI capabilities. It´s modular and scalable approach has allowed Morrisons to add to their existing in-store tech rather than starting anew, through minimal investment and improved speed to market.
The platform is live across 402 Morrisons stores and enables customer-facing and back-of-house technology covering inventory databases, loyalty data, digital signage, self-service order-points, mobile order-points, tills and kitchen management screens.

Self-serve expansion & adoption
Key objectives for Morrisons were to improve the consumer experience and to gradually expand self-service order points in line in high level adoption targets. ITAB have supported Morrisons on this journey by keeping a balance between technology vs service and ensuring that no customers are "left behind" in terms of payment choices.
More on Self-service solutions
Personalisation & consumer preferences
The AI module presents the most relevant product recommendations and promotions to each customer based on their profile, previous product selection, time of day, store location and inventory/product availability. Increasing the ticket size, number of products per transaction and contributing to waste reduction.
Real time & relevant content displayed to customers
OnRed also allows Morrisons to change all digital content real time, at a national and local level, to adapt to ever changing consumer demand and product availability. Content for digital signage is produced in real time, based on the stores range, daily availability, time of day, day of week and promotional mix. It is the most effective way to ensure that only relevant products are displayed to the customer.
Consolidation & scalability
ITAB's has enabled Morrisons to consolidate their hardware and software on one unified connected platform. ONRED has ensured Morrisons scale the software across all stores, with greater control, security, and durability.
Minimal disruption & speed to market
ITAB's OnRed platform allows retailers to innovate at speed, while miniming disruption to existing technology investments. Each module has its own business case and can be deployed on a need must basis.